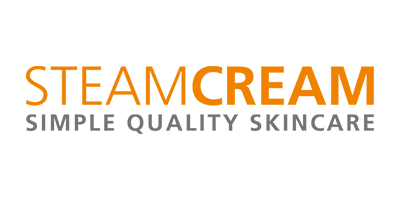 STEAMCREAM
Delve into the wonderful and hydrating world of STEAMCREAM where the cream always remains the same but the signature, well-designed tin is forever changing with has a magnitude of design options to choose from.
This brilliant, cruelty-free brand will harness steam to maximise the benefits of the included ingredients and create a heavenly lightweight cream texture that will allow your skin to absorb all the goodness STEAMCREAM has to offer.
STEAMCREAM harnesses steam to maximise the benefits of the 12 included natural and sustainable plant extracts like orange flower, oats, chamomile and skin-saving essential oils like jojoba, lavender and rose. With so many nourishing active ingredients within each STEAMCREAM tin, it's no wonder they've received award-winning status in skincare.
They use only the best of nature and the most beautiful, eye-catching designs so that you can enjoy all the pure and simplistic skin benefits of this everyday moisturiser in style.