Odin
Explore the Odin assortment of fragrances. Be sure to create an alert so that you are first to know about brand promos and sales.
2 products found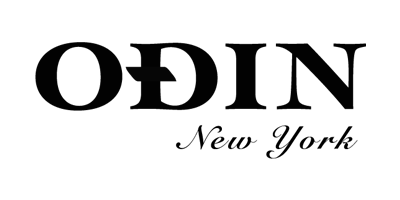 Odin New York is a boutique that calls the dream-infused island of Manhattan home. First opening its doors in 2004, the new face on the famous city's block was one of the first lifestyle shops dedicated exclusively to men. It was and remains orientated around an ethos that is all about minimalism; Odin pushes a tactile and sensory experience for their clients, as well as a strikingly a visual one.
Delight in their fragrances, which are blended so delicately that the individual layers become subtle invocations of memories and places. Experience your own adventure in a deeply impactful range that's housed within the brand's own distinctive packaging, an aesthetic they themselves describe as an 'exploration in black', thanks to the soft paper textures that contrast with slick vinyl typography and a grosgrain pull tab. And choose from lines inspired by exotic destinations, or on the flip side, collections that explore the concept of modern unisex style. In fact, it was only in 2009 that Odin launched their first three fragrances that could be worn by both men and women, signifying their desire to continue experimenting and evolving.
No matter your choice, there can be no doubt that Odin's fine fragrances will launch you on your own sensory journey.
Where can you buy Odin products in the UK?
Odin can be bought from a number of leading retailers in the UK, such as Fragrance Direct.
With Cosmetify you can save money on fragrances, as we compare the prices across different retailers on the web. If you're looking for the cheapest place to buy Odin products, then you've come to the right place.
And if your go-to products are out of stock, just set up an alert and we'll let you know the minute it's back.
Frequently Asked Questions about Odin
I prefer to use vegan-friendly brands. Do Odin products fit this criteria?
Odin are vegan-friendly, so no animal by-products or animal-derived ingredients are used in their product lines.
Does this brand test its products or formulas on animals?
Odin is a cruelty-free brand, meaning it does not engage in the practice of animal testing for any of the formulations in its product line.
Vegan Friendly
Cruelty Free