Narciso Rodriguez For Her Rose Musc
Narciso Rodriguez For Her Rose Musc
£110.16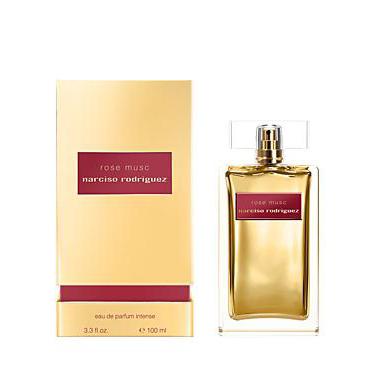 Product Details

This one is for those of you who love warm, woody, floriental fragrances; fragrances that remind you of the sun setting on an Indian summer night.

A perfect balance of rich spices and elegant florals make up the character of this passionate fragrance, giving Narciso Rodriguez For Her Rose Musc its intense, signature aroma.

Its eclectic top notes of Moroccan rose, cinnamon, peony and cloves open up this fragrance, creating a light and spicy tone before its musk heart brilliantly balances the sweetness of the florals and spices with its strong, earthy scent. Finally, base notes of black pepper, patchouli, labdanum, saffron and wood reveal themselves, adding a sparkling and oriental dimension.

Encased in a gold bottle with a burgundy label, this perfume is the definition of luxury and style, and if the bottle alone doesn't entice you then the captivating fragrance inside will.