LDN SKINS
Discover the LDN SKINS selection of body care, sun care & tanning and skin care. Make sure that you add a brand alert so that you are always aware of LDN SKINS promos and sales.
7 products found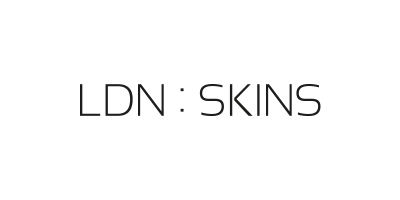 LDN SKINS realise the desire to achieve that 'sun-kissed' look, whether it's from a holiday in the sun, hours of sunbathing or, where LDN SKINS come in, from a fake tan that saves you time, effort and money.
Unlike getting tanned from the powerful rays of the sun, LDN SKINS provide the opportunity to choose your shade of brown a little more easily. Not only do the brand supply a wealth of options to get that bronzed complexion, but each lotion is also enriched with copious nourishing ingredients to keep your skin looking smooth and sleek for longer.
The brand was founded in England, more specifically, London, as you may have guessed from the abbreviation in the name. The team of cosmetic experts haven't forgotten their roots when comprising the range of products - each one is subtly scented with English lavender – which alongside avocado, melon and Aloe Vera oils makes for a healthy finish.
Browse our epic range of LDN SKINS and discover everything from self-tanning mousse, lotions and exfoliators. Your custom sun-kissed glow is just a sweep away.
Frequently Asked Questions about LDN SKINS
Lots of negativity surrounding parabens lately, do they feature in these product?
Most of their products on our platform are not free from parabens. If you're interested in viewing only paraben free products please narrow your search with our filters.