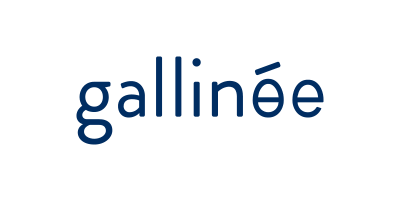 Gallinée
The story of Gallinée starts with the simple microbiome. That's the catch-all term for the different types of beneficial bacteria and microorganisms that exist both in and on your body.
These microbiomes assume a protective role as an integral part of our skin's natural barrier. Unfortunately, a combination of pollutants, busy lifestyles and overused antibacterial formulas result in these good bacteria becoming damaged. This, in turn, leaves skin irritated, stressed and dried out.
Gallinée was therefore conceived as a way of looking after the precious microbiome and therefore leading skin on the pathway back to health. Utilising all of their considerable scientific know-how, the brand's founders have formulated a proprietary complex of probiotics, prebiotics and lactic acid. Each and every one of these blends is absolutely packed full of highly concentrated active ingredients, which nourish and support the complexion while also respecting the skin's sensitivities.
And you'll find no SLS or soap in any of the brand's formulas – formulas that have also been designed to match your skin's own pH value.