Estelle & Thild
Explore the Estelle & Thild collection of body care and skin care. Remember to add a brand alert so that you don't miss out on their offers and discount codes.
21 products found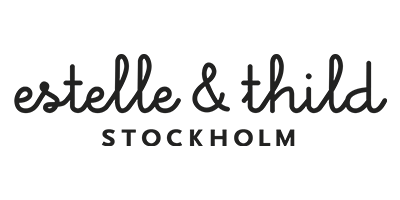 Estelle & Thild was found by Pernilla Rönnberg in 2007 when she was inspired to create an ecologically certified brand. Aware of how many chemicals, additives and synthetic substances snuck into our everyday skin care products, Pernilla yearned for organic, effective products that were made from pure bioactive ingredients. And so, named after her two daughters, Estelle & Thild was born.
Today, Estelle & Thild is a well-known brand across Scandinavia, Europe and Asia. Proud to be cruelty-free and eco-cert organic, their product line boasts the very best in natural skin care, free from unnecessary chemicals and pesticides and packed with skin-loving, active ingredients that have long-term benefits for your skin and body.
Luxurious, clean and effective, everything from moisturisers to makeup has been made with your health, beauty and wellness in mind.
Pernilla Rönnberg hopes that through Estelle & Thild she'll pave the way for a generation of innovative beauty brands with the same philosophy and ethos as her own.
Where can you get Estelle & Thild products in the UK?
Estelle & Thild can be bought from a number of leading retailers in the UK, such as Feel Unique.
But with such a saturated market, it can be tricky figuring out which is the best place to buy Estelle & Thild products for the cheapest price. That's where we come in. Cosmetify helps by showcasing all the prices from multiple retailers and letting you order online. This means we compare the costs so whether you're looking for body care or skin care, you can easily find the cheapest price on all your favourite bits and bobs.
We also showcase delivery cost and associated deals, so you can find the best prices for your favourite beauty goodies in one place.
Frequently Asked Questions about Estelle & Thild
Are these products made without the use of Parabens?
Like a lot of brands these days, parabens do not feature in their product formula.
Does this brand test its products or formulas on animals?
Their product line is 100% cruelty-free. As such, Estelle & Thild never tests products or formulations on animals.
I do not wish to buy products containing mineral oil. Can I shop from Estelle & Thild?
Mineral oil is not included in any of their products or formulas.
As someone who only uses vegan brands, what's the vegan-friendly status of Estelle & Thild?
Of the Estelle & Thild products you can view on our site, more than half contain animal-derived ingredients. You can see their vegan selection by choosing the relevant filter.
Organic
Paraben Free
Cruelty Free
Mineral Oil Free