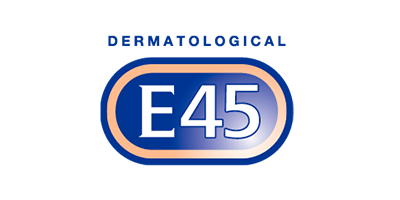 E45
For 60 years, E45 has been a leading expert in not only dry or itchy skin but also treatments for eczema, psoriasis, ichthyosis and other conditions. Intrinsic to the company's ethos is the import placed on quality everyday products, which bring about tangible results with minimum fuss.
The very first formulas were created in 1954 by a Boots chemist, in response to a customer craving a product that could soothe and protect their skin. However, it wasn't until 1980, after years of treating ailments in hospitals, that the public were finally able to benefit from its skin repairing efficacy.
Crafted with proven dermatological expertise, the modern range has been specially developed for different skin types, body parts and needs. Discover the E45 formula that's best suited to your own individual needs; with the right treatments, it becomes easy to build a healthy skin care routine into your lifestyle. Redirect all that time spent worrying about your skin into something you love.