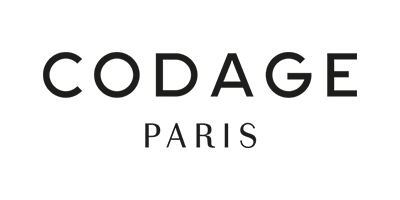 Codage
Combining French finesse with expert formulations, Codage have created an elite skincare brand to solve your skin woes.
It all started out when a brother and sister bought together the finest in supplies, knowledge and packaging to create the renowned brand it has become today.
Developing bespoke beauty formulas, Codage utilises their previous expertise from traditional French pharmacy practices to create working skincare products for everyone to benefit from. Their knowledge of active ingredients and correct dosages are what refines the brand, elevating them from competitors.
They believe in a three-stage ritual that all skin types should follow: prepare, act and protect. Offering diverse and elite ranges for each step, there is no excuse to miss out on the model-like skin you deserve.
With an array of varied collections, Codage have created remedies for the most common and major skin concerns, including anti-ageing solutions. Providing for both men and women, each formula has a unique nature that accurately and precisely addresses the individual's need for a clearer, healthier complexion.
Discover what French skincare can do for you and your complexion below.