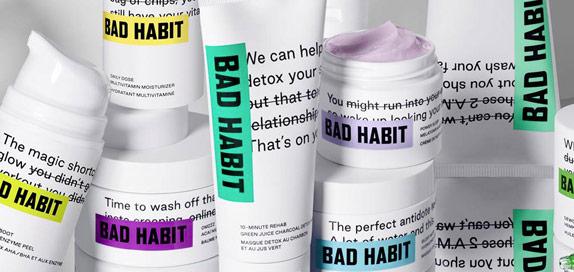 Bad Habit
Enjoy the Bad Habit array of skin care. Be sure to add a brand alert so that you never miss Bad Habit deals and promotions. Read More
10 products found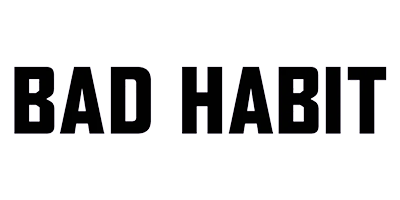 Bad Habit is the birth child of Youtuber, Emma Chamberlain, an award-winning personality with a big following and even bigger ambitions. She has amassed over 8 million subscribers who adore her funny videos, from making cupcakes to detailing her day to day life. She's recently discovered a passion for beauty, and translated that passion into her revolutionary brand - Bad Habit.
Bad Habit encourages you to embrace your bad habits and accept imperfection. They believe there are many sides to a person, and each side is as valuable as the others; they won't judge if you lie in til midday, indulge in a boozy brunch or miss your morning gym session.
Rather than strive for unrealistic levels of perfection, Bad Habit are a beauty brand made for real people who embrace their flaws. Their clean formulas are made with purposeful ingredients, designed to combat lack of sleep, excess time on the phone and the stresses of every day life.
They banish nasty ingredients from their formulas, creating nourishing remedies made without parabens, sulphates, phthalates and mineral oil. Each product is tailored to create a multi-sensory experience, offering functional fragrances, luscious textures and a soothing ambience.
Fast-acting and long-lasting, each product delivers a quick fix to every day skin care concerns. Find enriching products for your face and body, each made with vegan and cruelty-free ingredients.
Why We Like Bad Habit
"No-one is perfect, and Bad Habit encourage you to embrace your imperfections. We love that they design their products to cater to a messy, stressful life, something everyone needs to combat our bad habits. Get quick, effective solutions to every day problems, made with the cleanest ingredients. "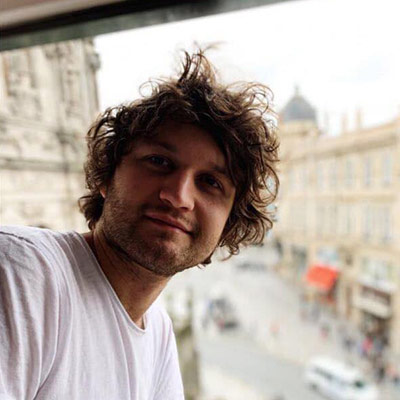 Written by Luke Chapman, Content Writer
Where is the best place to buy Bad Habit products online?
You can get Bad Habit products from a number of leading and well-known online retailers in the UK, including Morphe and Asos.
Frequently Asked Questions about Bad Habit
When it comes to my cosmetic products, I follow a strictly vegan regime. Are Bad Habit 100% vegan-friendly?
Bad Habit is a 100% vegan brand, meaning it does not use animal derivatives of any kind in its products. This includes animal by-products.
Do they ever test their formulations or end product on animals?
Bad Habit are a cruelty-free brand. This means their manufacturing and testing processes are completely free from animal testing.