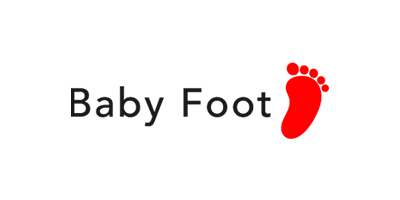 Baby Foot
Baby Foot know just how much your feet go through on a daily basis, which is why the company gathered together a range of industry experts to formulate a selection of products that help uncomfortable, chapped feet.
Working to remove dead skin cells on the feet, Baby Foot products prevent unsightly build-up and excess dry skin that can accumulate from pressurised dead skin cells. The company understands that when dead skin cells are left untreated, the likes of cracking and hardening can occur and cause extreme discomfort.
Their scientifically formulated products contain up to 16 types of natural extracts which work in synergy to exfoliate and moisturise all skin types. You can also expect to find the likes of salicylic, isopropyl and lactic acid within the solutions to stimulate a flaking effect, ridding your feet of unwanted dead skin. Better still, Baby Foot does not test on animals or contain any animal-related ingredients.
Baby Foot products harness the latest research to provide visible, healthy results that you can relish in. Discover the full product line today, here at Cosmetify.