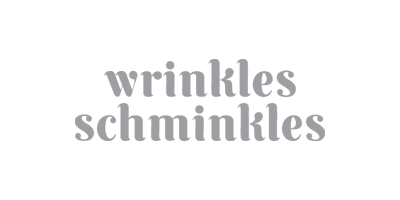 Wrinkles Schminkles
Bid farewell to wrinkles with this innovative, medical solution to give you clear, even and impeccable skin.
An amazing revolutionary skin care line that will help you target wrinkles from the comfort of your own home with the use of moisturising silicone pads and a 3 step product range. This 100% medical grade silicone will bring blood flow to the surface of your skin, stimulating your collagen to hydrate and soften your wrinkles as you sleep.
With a plethora of products in the beauty market, it can be difficult to find the right anti-wrinkle product for you. Not to mention, most anti-wrinkle skincare only concentrate on your face but at Wrinkles Schminkles, they target not only your face but your neck, décolletage and chest wrinkles.
Simply use the silicone pads to delicately nourish your wrinkles out overnight, followed by the Cleaning Solution in the morning and the Morning After Glow Serum to leave you with a refreshed and renewed complexion.
Peel, stick, sleep, water, glow your way to immaculate skin. This affordable, super effective, non-invasive skincare line will boost not only your skin's youthfulness and radiance but your confidence.