Balenciaga
Browse the Balenciaga array of fragrances. Remember to sign up to our alerts so that you are first to know about product offers and discount codes.
2 products found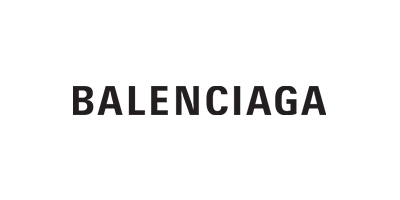 Discover the perfect signature scent in our exquisite selection of Balenciaga fragrances.
Originally founded in Spain by Cristóbal Balenciaga, the house's creations clothed the crème de la crème of Spanish high society until civil war prompted their removal to Paris. It was there, in the city of lights, that Balenciaga feuded with the fashion establishment, becoming renowned as a couturier of utterly uncompromising standards.
The Balenciaga fragrance line brings these impeccable credentials into the world of perfumery. Luminous fragrances are orientated around beautiful ingredients, channeling elements of traditional haute perfumery into scents distinguished by their creativity.
From Florabotanica, a scent that fuses experimental rigour with the poetic spirit of plants, to B Balenciaga, which reflects on the fashion house's classic heritage, our selection takes in numerous different takes on elegance and sophistication. Whether your preference is for calm, mossy woods or exhilarating mint, the myriad notes are interwoven to create irresistible aromas.
Browse the delectable range and find the fragrance that best suits your own sense of self. Balenciaga are here to elevate and refine, taking you effortlessly from morning to evening. Let them work their magic on you today.
Where can Balenciaga products be bought in the US?
Balenciaga products can be bought online in the US from Bloomingdale's and The Perfume Spot.
But with such a saturated market, it can be tricky figuring out which is the best place to buy Balenciaga products for the cheapest price. That's where we come in. Cosmetify helps by showcasing all the prices from multiple stores and letting you order online. This means we compare the costs so whether you're looking for fragrances, you can easily find the cheapest price on all your favorite bits and bobs.
And if your go-to products are out of stock; you can easily set up an alert and we will let you know when it's available again. Win-win!