One Quarter of British Women Have Never Cleaned Their Makeup Brushes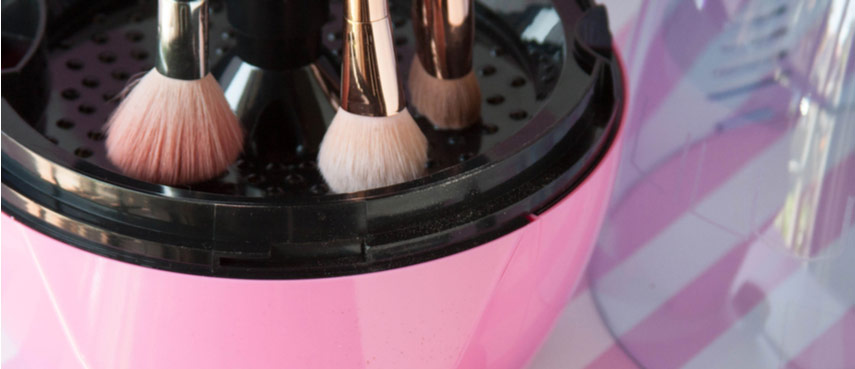 It has been revealed that as many as one in four British women (26%) have never actually washed their makeup brushes. We surveyed more than 2,000 British women over the age of 18, all of whom wear makeup often. The research also showed that:
More than one in three who do clean their makeup brushes do so once every six months
84% of women have not cleaned their makeup bags, only replacing them when they break
Almost all women (96%) have used expired makeup; three quarters have done so knowingly
More than two thirds of respondents revealed that they have previously shared their makeup brushes with another person
37% of women who do wash their makeup brushes only do so once every six months, followed by once every three months (18%) and once a year (14%). What's more, just 4% said that they wash their brushes once a week. Of all the women surveyed, only 2% think this is how often their brushes need cleaning. On average, they believe makeup brushes should be washed every two and a half months.
The top reasons for not cleaning makeup brushes were found to be 'I didn't know they needed cleaning' (39%), 'they didn't look like they needed cleaning' (28%) and 'it's too much effort' (19%).
More than two thirds of respondents (68%) revealed that they have previously shared their makeup brushes with another person, with 82% doing so with their friends.
All respondents were then asked when they last checked the expiry date of their makeup. 20% said they had done so in the last three months, 17% in the last month and 15% in the past six months. One in ten respondents said that they have never checked the expiration date of their makeup products. Almost all (96%) said they have previously used makeup that has expired, while almost three quarters (74%) said that they continued using makeup they knew had expired.
As part of the study, respondents were also asked how often they replace and clean out their makeup bags. It was found that one fifth of women (21%) only replace their makeup bags when they break, with almost all (84%) saying they never clean their makeup bags out. Of those that do, the average frequency was found to be every eight months or so.
Holistic Facialist and MUA Aneequa Bhatti – Founder of London Wellness Edit – says:
"Makeup brushes are porous which means that dead skin cells, oil and dirt can start to build up on them. I would recommend cleaning each makeup brush at least every week to ten days - especially for those you use often, such as a foundation or eyeshadow brushes. For other less-used brushes, once a month is sufficient. As for expired makeup, no matter how much it looks okay, it is wise to take the plunge and throw it away as it could lead to an infection. Preservatives in a product often break down over time, causing bacteria to spread and cause an infection - particularly for the eyes."
Contact Us
Need further information on this study? For any media queries or interview requests please contact us via our press page.