Ayumi
Shop the Ayumi line up of bath & shower gels, body lotions, body scrubs & exfoliators and much more. Remember to sign up with us so that you hear about Ayumi discounts and deals.
31 products found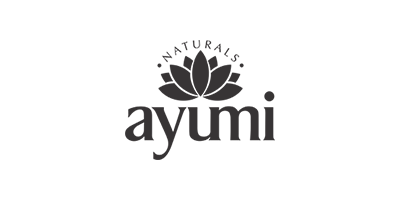 The long-established practice of Ayurveda is believed to be the world's oldest surviving complete medical system. As it enjoyed a modern surge in popularity that took it far beyond the borders of its South Asian homeland, the creative minds behind Ayumi saw space for a line that married these ancient holistic benefits with both assurances of safety and the highest verifiable quality.
After five years of concentrated research and development, the brand emerged as a unique take on traditional treatment. Extensive studies on various ingredients ensured that every component has been specially selected for its potency and strength, from soothing sandalwood to healing turmeric.
Quite aside from its remedial power, every formula also reveals a distinctive bouquet of quite gorgeous aromas. As such, each application is more than simply healing, becoming instead a pleasant and sensuous self-care ritual. Discover how your own body can benefit from Ayumi's fusion of the traditional and the contemporary.
Frequently Asked Questions about Ayumi
Are Ayumi products free from Parabens?
The entire line of Ayumi is paraben free.
Are Ayumi vegan-friendly with no animal-derived ingredients in their products?
Ayumi is vegan-friendly and does not use animal-derived ingredients or by-products in any of its product lines.
Do Ayumi test their products on animals?
Ayumi are a cruelty-free brand. This means their manufacturing and testing processes are completely free from animal testing.
Are their products silicone-free?
Not all Ayumi products contain silicone. Find their silicone-free options by using the filters on this page.
Are their products free from alcohol?
Not all of their products are alcohol-free. Please use our site filters and check product ingredients.
Do their products contain mineral oil?
Some of their products contain mineral oil. Avoid them by using our site filters.
Paraben Free
Vegan Friendly
Cruelty Free
SLS Free