Complete Guide to Eye Makeup
With our eyes guide, you can find out everything you need to know before buying or using the product including what are the things used for eye makeup and how do you apply eye makeup for beginners. If you're ready to buy or want to see our selection, visit our eye makeup page.
Eye Makeup FAQs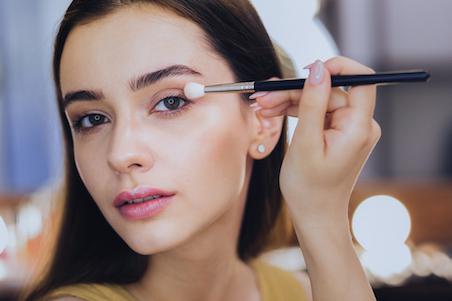 What are the things used for eye makeup?
Eye makeup helps enhance and define your peepers with a simple flick of a brush. Popular eye products include eyeshadow, mascara, false eyelashes, eyelash treatments and eyeliner. These makeup bag essentials are your one stop shop to bold, glamorous eye makeup looks and every day, natural styles.
Here at Cosmetify, we have a wide variety of eye makeup products for you to choose from. Whether you're getting ready for a big night out or heading to work there's eye products to suit every style, occasion and routine. Browse our collection and use our filters to keep your makeup bag up to date.
How do you apply eye makeup for beginners?
Make sure you have the right eyeshadow brushes to hand and prep your eyelids with an eyeshadow primer. This will help your products last longer. For a natural daytime look, take a light shade of eyeshadow and sweep across the entire lid. Then apply a darker brown color and blend into the crease and across your lash line.
Once you applied your eyeshadow, it's time for eyeliner. Apply the pencil along the upper lash line in short strokes and slightly flick out the end to create a winged effect. Finish with a coat of your favorite mascara and voilà – a quick, every day, easy eye makeup idea.
How do you do glamourous eye makeup?
For a more glamourous look, try adding in bolder colors using a fun eyeshadow palette. At Cosmetify, we have a range for you to choose from. Whether you prefer glitter pigments or dazzling, satin finishes, there's an eyeshadow to suit every style. Simply apply your shadows as you usually would and add a bold pop of shimmer to the middle of the lid. Then create an exaggerated cat eye look with a liquid liner. To finish off party eye makeup, why not add a pair of false eyelashes? This ups the glamor and takes your look from 0 to 100 in an instant.
How do you do smokey eye makeup?
To create a smokey eye makeup look, you need to have the perfect palette of seductive shades. Plenty of people think you only need to use black and grays, but deep plums and burnt orannges are also fantastic colors to create a sultry, smokey eye look. For bold, heavy eye looks we also suggest prepping the eyelids, so your makeup doesn't smudge or budge throughout the day.
Start by applying the lightest shades and then gradually add darker hues across the lid and into the crease. Remember to blend outwards using a clean fluffy brush for a professional looking finish. Complete your look with some serious eyeliner, black mascara and of course some bold falsies.