Bobbi Brown
Shop the Bobbi Brown assortment of eyeshadow palettes, day creams, eyeshadows plus lots more. Be sure that you add a brand alert so that you don't miss out on Bobbi Brown sales and deals.
Refine By
Sunscreen & Self Tan Sale
142 products found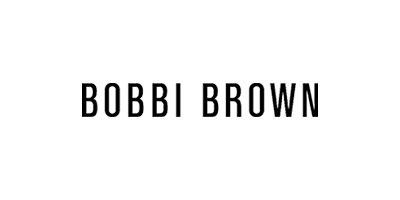 Empowering women everywhere, Bobbi Brown have become the go-to beauty brand for luxurious, results-driven makeup.
With two of their Long-Wear Gel Eyeliners selling every minute, it comes as no surprise that Bobbi Brown are a global success. Taking you from day to night, their selection of eyeshadows, eyeliners, lipsticks, foundations and other beauty tools work on all complexions, ensuring the perfect finish every time. But it isn't just makeup that the company are celebrated for: their range of skin care products grace the skin, flawlessly prepping it for other product application. Formulated with only the finest ingredients and sources, the entire Bobbi Brown collection helps beginners and professionals alike in achieving a beautified, flawless finish.
Founded in New York City by the professional makeup artist Bobbi Brown, the self-titled company offers a high-quality selection of cosmetics for all skin types, tones and textures.
Why We Like Bobbi Brown
"Bobbi Brown are one brand you can rely on to deliver high-quality makeup and skin care products time and time again. From lipsticks to eyeshadows and eye creams to face masks, there's a formula for every step of your beauty routine. Some firm favorites among the beauty writers include the diverse Skin Long Wear Weightless Foundation and the gorgeous shimmering Highlighter Powder."
Rebecca Jenkinson
Where can I buy Bobbi Brown products online in the US?
A range of Bobbi Brown products are available to buy online from US stores, such as eCosmetics, Bloomingdale's and Selfridges. Sephora and Allbeauty also stock their products.
We compare prices from across the web, meaning you can easily find the cheapest place to buy eyeshadow palettes, day creams, eyeshadows plus lots more by Bobbi Brown.
Frequently Asked Questions about Bobbi Brown
Where relevant, are these products Ophthalmologist Tested?
Relevant products (i.e. those to be used around the eyes) are labeled as ophthalmologist tested.
Are their products free from alcohol?
Bobbi Brown does have some alcohol-free products, which you can find by applying the appropriate filter.
Are their products phthalates-free?
Bobbi Brown does have some phthalates-free products, which you can find by narrowing your search with our filters.
Are Bobbi Brown products artificially fragranced?
A lot of them are free-from-fragrance. If you wish to shop only fragrance free, use our site filters.
Are there Sulfates in their formulations?
Bobbi Brown have many products with this ingredient. You can shop their sulfate-free products by using the filters above.
Do their products contain mineral oil?
They create mineral oil-free products when possible. You can check by using our site filters.
Is Bobbi Brown a hypoallergenic brand?
Not all of their products featured on this site are claimed to have been allergy tested (aka hypoallergenic), however you can view the applicable Bobbi Brown range by using our sorting options.
Do their products contain Parabens?
Parabens are a type of preservative and feature in some of their products. See their paraben-free products using our site filters.
Bobbi Brown claim to have vegan-friendly products. Is it true?
The majority of Bobbi Brown products on our platform are not suitable for those following a vegan routine. However, Bobbi Brown does have some products that are formulated without animal-derived ingredients or by-products, which you can see by selecting the appropriate filters.