The INKEY List Skincare Guide
The INKEY List Skincare Guide for Beginners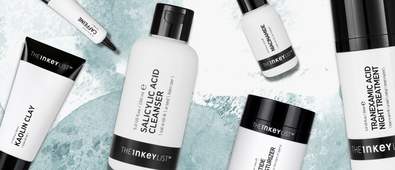 Since launching in 2018, The INKEY List have managed to build an impressive fan base, rack up over 300 thousand followers on Instagram and even earn the stamp of approval from trusted 'skinfluencers' such as Hyram.
Following in The Ordinary's footsteps, they are the latest brand to cause mass disruption in the beauty industry, with no plan on slowing down any time soon.
Knowing that beauty – especially skincare – can be hard to navigate, The INKEY List strive to supply simple but effective products. Their no-frill formulas cut through all the noise, complicated jargon and cluttered labels, and are powered by single hero-ingredients that deliver real results.
The best bit? Everything is affordable. With products setting you back no more than twenty dollars, you have the freedom to play around with ingredients and switch up your routine to suit your ever-changing skincare needs.
Not sure where to start? We've put together the ultimate beginners guide to The INKEY List skincare so that you can get to work on building your very own, bespoke regime.

The Cleansers
Best for: all skin types, from dry to oily and acne-prone. There's a cleanser to suit every skin concern.
What is it? Cleansers are the first step in a skin care routine and work to remove the dirt, oil, makeup and impurities that build up on the skin's surface throughout the day.
The benefits: clean, clear and clarified skin that feels healthy and hydrated.
The Products:

The Toners
Best for: all skin types but works best on dull and congested complexions.
What is it? Toners remove any traces of dirt, makeup and impurities from skin that you may have missed whilst cleansing. Some toners offer gentle chemical exfoliation, whilst others help to restore your skin's pH level.
The benefits: skin appears brighter, smoother and softer.
The Products:

The Treatments
Best for: problematic skin.
What is it? A selection of potent formulas that have been expertly developed to target your specific skin concerns, including blemishes, pigmentation and signs of aging.
The benefits: healthy, youthful and radiant-looking skin.
The Products:

The Serums
Best for: dry, congested, oily and acne-prone skin.
What is it? A pick and mix of serums that combat specific skin concerns.
The benefits: you can effectively give your skin the care it needs by treating everything from fine lines to dry patches and blemishes.
The Products:
The Moisturizers
Best for: dry and dehydrated skin.
What is it? A line-up of moisturizers that help to seal in hydration and give your skin a huge dose of TLC.
The benefits: healthy, happy and hydrated skin.
The Products:

The Eye Creams
Best for: tired, dull and puffy eyes.
What is it? A revitalizing cream that helps to tackle signs of fatigue and aging around the delicate eye area.
The benefits: no more dark circles, fine lines, or puffiness around the eyes, even after one too many late nights.
The Products:

Now that you have a complete breakdown of The INKEY List's most sought-after skincare products, you can create a tailored routine with confidence. We can't wait for you to reap the results of these ingredient-led formulas and put your best face forward!
If you're looking to try brands that are similar to The INKEY List, be sure to check out The Ordinary Skincare Guide for Beginners.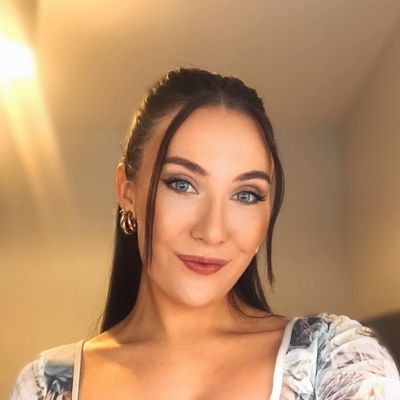 As the Senior Content Editor for Cosmetify, Carly is the go-to for all the latest (and greatest) beauty tips, tricks and trends. With over six years of experience in the industry, she knows all the ins-and-outs when it comes to health, beauty and wellbeing.