The Best Water-Based Skin Care Products for Your Routine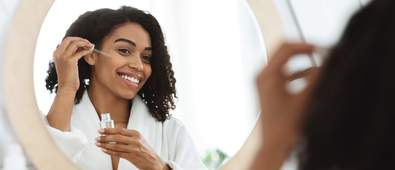 Keeping hydrated is the key to healthy-looking, glowy skin – and we don't just mean with regular ol' tap water. In fact, water-based skin care is on the rise, thanks to beauty buffs across the globe realizing the many many benefits of H2O infused skin care goodies. Not only do they keep your skin looking on fleek, but they are a super refreshing way to prep your face for foundation.
So, without further ado it's time to dip you toe into the plethora of water-based skin care products at Cosmetify and add a splash (or two) into your daily routine.
What is water-based skin care?
Water-based skin care basically means the formulation uses water as the star ingredient to help all the other nourishing goodies pack a punch. They absorb easily and quickly, so your skin feels rejuvenated in an instant.
Water-based products work with all skin types, thanks to its non-greasy consistency. So, whether you have dry, oily or combination skin it's time to dive into this new trend.
What makes water-based so special?
The benefits of water-based skin care are second to none. Not only do they quench your skin's thirst, but they also help plump your complexion. This anti-aging element reduces the appearances of fine lines and wrinkles, leaving you with a youthful, hydrated glow.
Water-based products are also lightweight and fast absorbing, which means you don't have to wait around to apply your makeup. Plus, if that wasn't enough it creates a smooth base for your foundation or concealer.
Not sure which products to go for? Here are just a few of the very best water-based skin care products you need to get your hands on this season.

Feeling hydrated yet? If not, make sure you add some of these water-based goodies into your basket. They are ideal all year round but are particularly refreshing when the sun decides to make an appearance again. For more top skin care tips, take a look our guide to the best Glow Recipe products and the Best Gua Sha Tools and How to Use Them.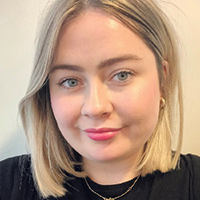 Rebecca is a content writer with over three years' experience and a keen interest in cosmetics. Cosmetify allows her to combine her blogging skills with her passion for beauty.