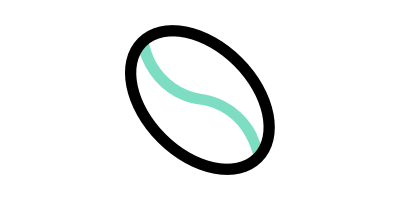 Caffeine Cosmetics
Most people love coffee, it's the super-caffeinated drink that gets you through that slump in the day, week or life altogether. Most people only know caffeine as a lifesaving, energy-boosting ingredient in your coffee, but it actually works wonders on your skin and hair, too.
See our caffeine guide to answer your questions like will caffeine skin products give you energy and who should use caffeine beauty products.
98 products found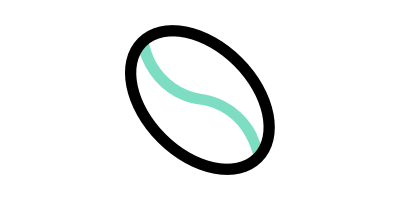 Frequently Asked Questions about Caffeine products
Will caffeine skin products give you energy?
Sadly, no. However, if it's energy you need, why not fix yourself a good old cuppa?
Who should use caffeine beauty products?
Anyone can benefit from caffeine in skin care. This ingredient can commonly be found in anti-aging formulas, so those with mature or problematic skin that needs brightening or tightening can enjoy caffeine-enriched products.
For those who seek a temporary but effective solution for cellulite, caffeine is what you need: it's a diuretic that will dehydrate the skin and cause a smoothing effect.
How often should I be using caffeine beauty products?
There are no restrictions to how often you should use caffeine on your skin and hair, but you should read the product's instructions carefully before using.
When it comes to caffeinated exfoliators, as with most exfoliators, you should not exceed the typical usage of two to three times weekly (or once weekly if you have sensitive skin) because no one wants skin that is irritated or inflamed.
What is caffeine in beauty?
The alkaloid caffeine is a popular natural component consumed worldwide, and is part of a drug group called methylxanthines, which affect the nervous system. Caffeine can be found in about 60 different plants, including coffee, tea and cocoa plants. But this nourishing ingredient has recently been introduced into skin care, especially in anti-aging products and exfoliators, to improve the look and feel of your skin.
What are the skin care benefits of caffeine beauty products?
Antioxidant-rich caffeine is known to regulate and aid cell turnover, to make skin look brighter and feel smoother, and even to increase your skin's elasticity.
There has been research into the effects of caffeine as a UVB blocker, with previous studies having found that it can prevent some negative effects of UV damage such as skin aging.
You can also wave goodbye to puffy eyes as this natural remedy can de-puff eye bags in no time by promoting blood circulation. Caffeine's natural properties will increase the lipolytic effect, blocking enzymes and decreasing triglycerides. This means it will dehydrate and break down the extra fluid.
And that's not all: caffeine-based exfoliating scrubs are infamous for tackling pesky cellulite, too.
What other ingredients or products go well with caffeine?
Caffeine is actually known to aid the absorption of other ingredients in skin care creams and products – so it's safe to say you can use it in combination with other ingredients. But, as with most products, you should always be cautious and read the ingredients before mixing and using products you're unsure about.
Are there any negative side effects of caffeine beauty products?
No, there are no side effects for external use of caffeine in skin care products, but like with most products you should always look at all the ingredients because some may not work well with your skin. A simple patch test 24 hours before a full application will show you if the product is suitable for your skin.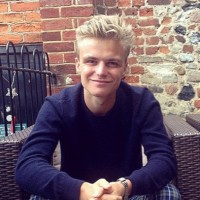 Written by Alex Bryson, Beauty Editor