8 of the Best Gua Sha Tools
8 of the Best Gua Sha Tools and How to Use Them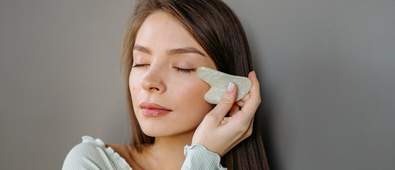 It's about time we delved into the world of gua sha.
Gua sha is a traditional Chinese therapy technique that helps address your health and wellbeing. Not only can it improve the appearance of your skin, but it's also used to help increase blood flow and reduce inflammation. Unlike rollers, these handy little tools take a bit more patience and bit more practice.
Take a look at the traditions behind gua sha and our favorite skin care tools to implement into your daily routine.
What is gua sha?
Recently, this small tool has garnered plenty of worldwide interest appearing in the likes of Vogue and even on your TikTok FYP page. Across these areas of the internet, beauty editors and influencers have shared their gua sha facial massaging techniques to help you achieve soft, smooth and radiant results.
However, as much as we love a new beauty buzzword, it's important to understand the traditions behind gua sha. Used as a healing technique in traditional folk therapy, gua sha has a longstanding history of alleviating alignments, symptoms and muscle pains. Gua sha is the act of scraping the skin repeatedly in one direction to improve circulation and remove toxins.
Now, this holistic approach has made its way into the beauty world, with more and more people searching for a natural alternative to fillers and face lifts. Gua sha facials can help promote lymphatic drainage and collagen production. Some of the skin care benefits you can achieve with a gua sha tool in the comfort of your home include:
Smoothing fine lines and wrinkles
Improving radiance
Releasing facial tightness
Face sculpting
Reducing puffiness
How to use a gua sha tool
So, how exactly do you use a gua sha tool?
It's about finding movements and routines that work for your body and your skin. Experts recommend not using this technique if you're struggling with a rash or sunburn but otherwise it's an easy option for an at-home spa-like treatment, which you can do daily to produce visible results.
To start off your routine, make sure you have clean, clear and makeup-free skin. Next, pick your favorite face serum or oil. Here are a few of our faves:
Apply your chosen formula across the whole face, including the lips, brows, cheeks and even down your neck. Use a little more than you typically would to ensure your gua sha tool doesn't tug or drag the skin.
Then depending on the shape your tool, lay it flat against your skin and glide in a single upward direction. Start at the base of the neck and work your way up. You can use these gua sha stones across the jawline, up the neck, across the cheekbones, around the lips, around the eye area and across the forehead. Repeat each stroke five times to ensure lasting results.
Adjust the speed, pressure and placement to suit your preferences, but always make sure to go in upward motions to encourage lymphatic drainage.
So, which tools should you use?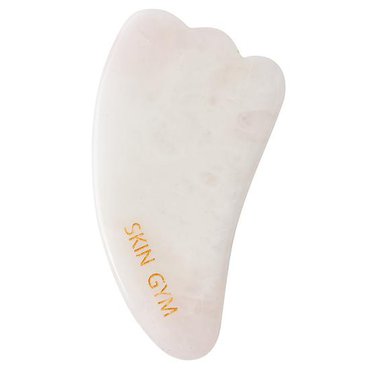 Skin Gym have a range of facial massage products to choose from, but we love this Rose Quartz Gua Sha Crystal Sculpty Tool. Rose quartz is known to promote relaxation and is often used for facials. The curved edge of this tool is great for gliding across the neck and jawline, while the short edge works perfectly across the brows and under the eyes.
Go To Store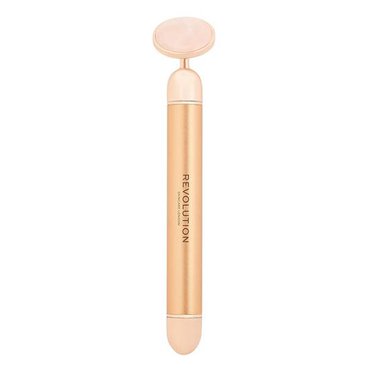 This impressive beauty tool adds an ultra-deluxe element to any skin care routine, thanks to its innovative vibrating massaging modes with 6000 vibrations per minute. It's perfect for cooling the skin and ensuring your face oils deeply absorb into the skin, while still targeting fine lines and wrinkles.
Go To Store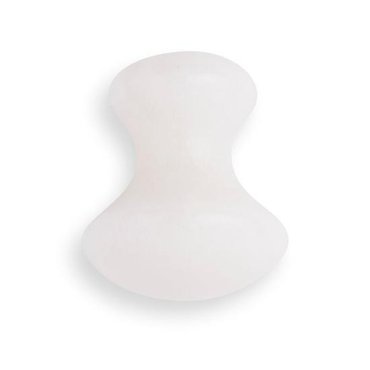 For a purse-friendly option, take a look at this gua sha stone. White jade helps remove negative thoughts and energies, which is why it's a great option for facial massaging. The unique mushroom shaped tool is also easy-to-use and ideal for the under eye area and across the cheekbones.
Go To Store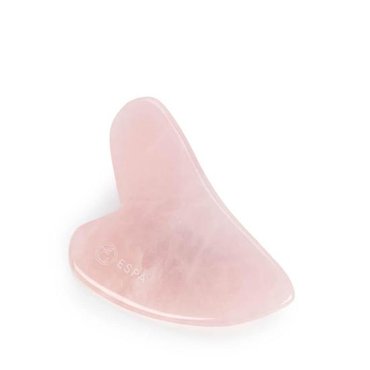 Firm up the contours of the face with this gua sha facial tool from ESPA. The hand carved shape fits perfectly in the curves of your face and helps smooth the appearance of wrinkles. Not to mention, it stimulates circulation and improves your natural inner glow.
Go To Store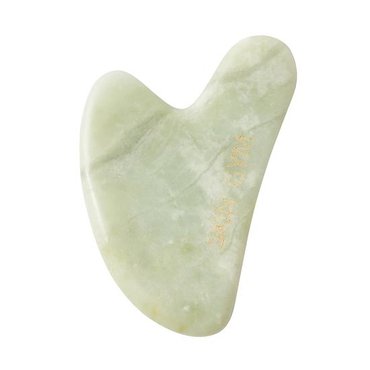 Another stone which is perfect for creating a sense of inner peace and serenity is green jade. This stone is also meant to bring good luck and harmony, which is why it's a traditional choice for Chinese beauty treatments. Utilize all the benefits of this tool to increase overall elasticity and ensure healthier-looking results.
Go To Store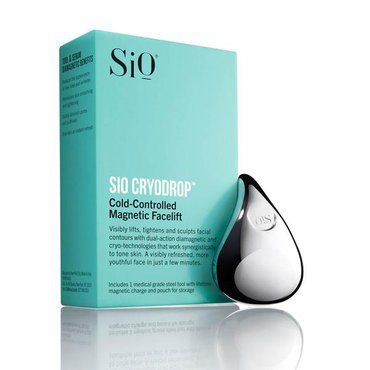 This sleek little number makes a stylish addition to your wash bag. Use alongside your favorite serum to improve the tone and appearance of your skin. Made from medical grade steel this tool uses cold therapy and massage to help sculpt and tighten the skin.
Go To Store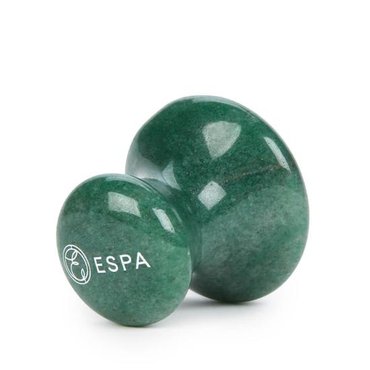 Bring the spa to your own bathroom with a little helping hand from ESPA. This massage tool is specially designed to fit into the eye contour area. The jade cools the skin and helps smooth the complexion, reduce puffiness and diminish dark circles. Plus, it comes packaged in a drawstring bag, which makes the perfect gift for any skin care fanatic.
Go To Store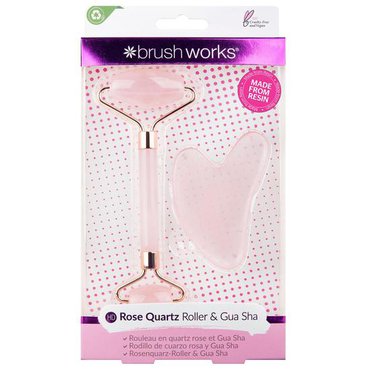 Try this skin care set from Brushworks. This set contains a rose quartz gua sha scraping tool and a matching face roller. These tools help smooth, brighten and massage the skin to achieve radiant looking results. It also makes a great stocking filler for Christmas!
Go To Store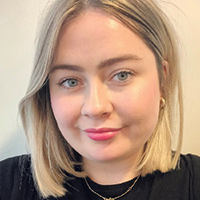 Rebecca is a content writer with over three years' experience and a keen interest in cosmetics. Cosmetify allows her to combine her blogging skills with her passion for beauty.