The Ultimate Valmont Skin Care Guide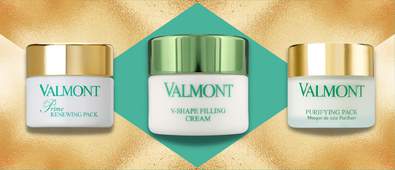 Valmont are the epitome of luxury skin care. Their indulgent products may have a higher price tag but with that comes ingenious formulations that help boost vitality, suppleness and brightness.
Hailing from the Alpine Glaciers in Switzerland, this brand has a long history in the skin care industry. Since their early beginnings in 1985, they have grown a strong fan base of beauty lovers who want to add an extra special touch to their daily routines.
Here at Cosmetify HQ, we've rounded up our ultimate lust-list of products to help tone and firm the skin. Discover your next splurge skin solution right here…
Valmont Lines and Volumes Collection
Their Lines and Volumes collection contains their very best anti-aging and anti-wrinkle products, including the V-Shape and V-Line items.
These ranges help plump up the skin and reduce the signs of aging, including fine lines, deep set wrinkles and sagging. Implement the cream, balms and lotions into your routine to smooth the skin and achieve a youthful visage.
Valmont Prime Collection
Discover the indulgent, yet essential Valmont Prime Collection. These creams, masks and skin treatments are ideal for daily skin care routines. They take your ordinary regime and transform it into a magical moment you can relish in every day.
All of their products contain rich, nourishing and potent ingredients, as well as Swiss cellular technology, which helps revive tired, dull and mature complexions. The Prime collection specifically contains a range of Valmont's best-selling products, including the Prime Renewing Pack.
Valmont Purification Collection
Treat yourself to the Purification Collection from Valmont. This range of products help cleanse, refine and revive your complexion. Whether it's a cleanser, face mask or exfoliator, there's something for every step of your daily and weekly routine. Each one helps rejuvenate tired and dehydrated skin types, ensuring glowing results.
Utilizing the power of pre- and probiotics, these must-have products help nurture, protect and strengthen the skin. Choose from a variety of products all housed in the simple, sleek and stylish packaging.
For more luxury skin solutions take a quick look at The Emma HardieSkin Care Guide for Beginners.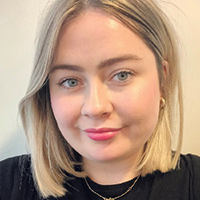 Rebecca is a content writer with over three years' experience and a keen interest in cosmetics. Cosmetify allows her to combine her blogging skills with her passion for beauty.