Our Go-To Guide to Tata Harper Skin Care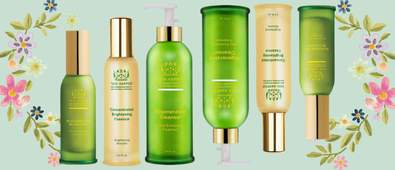 Want to discover all the benefits of Tata Harper skin care? You've come to the right place.
We've created our go-to beginner's guide to the best Tata Harper skin care products, from cleansers and serums to moisturizers and essences.
This brand takes a luxury approach by championing farm-to-face formulas, which use natural ingredients to soothe, moisturize and brighten your skin. Plus, each product is housed in their luxe glass packaging to bring a boujee touch to your bathroom cabinet.
Not sure where to start looking? We've rounded up our favorites to give you a little helping hand.
Tata Harper Cleansers
Delve into the luxurious world of Tata Harper skin care and find yourself a nourishing cleansing solution. Their top picks of indulgent skin cleansers help wash away impurities and product build-up and leave behind soft, smooth and supple results.
From clarifying solutions to anti-aging must-haves, there's a cleanser to suit every skin concern. Figure out your favorite and update your skin care routine with a plush, skin-enhancing formula. Each one is housed in the iconic Tata Harper packaging that adds a touch of glamor to any bathroom cabinet.
Tata Harper Moisturizers
Find natural skin care solutions and nurturing moisturizers from Tata Harper. Using innovative formulas and only the highest quality of ingredients, each product is free from nasties such as GMO, toxins, artificial colors and synthetic chemicals, which means they feel gentle when massaged across your skin.
Whether you need a boost of hydration or an oil-controlling solution, Tata Harper have the perfect moisturizer for you and your complexion. Their moisturizing products help you achieve healthy-looking skin, with increased radiance and glow. Their top picks include the best-selling Clarifying solution and the Repairative Moisturizer.
Tata Harper Essences & Serums
Essences and serums are an indulgent yet nourishing step in every skin care regime. They hydrate the skin, ensuring a balanced, healthy-looking glow. Not to mention, essences also improve the effectiveness of facial serums, helping them deeply absorb into the skin.
So, it's only right Tata Harper offer both of these products in their luxury skin care collection. At each stage of your own skin journey, Tata Harper are on hand to help with award-winning and cult-favorite formulas, such as the Hydrating Floral Essence and the Resurfacing Serum.
Discover your favorite skin-enhancing products today.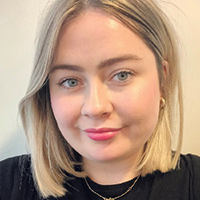 Rebecca is a content writer with over three years' experience and a keen interest in cosmetics. Cosmetify allows her to combine her blogging skills with her passion for beauty.