Mario Badescu Skin Care Guide For Beginners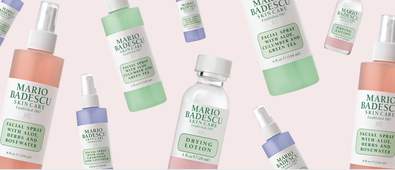 Everyone is talking about Mario Badescu. Their unique products, natural ingredients and simple designs have earned them a cult following since their launch - a following that we are very much a part of. There's just so much to love, from the creamy textures to the fresh aromas, that it's hard not to be swept up in the hype.
However, we appreciate that not using a popular beauty brand is like not watching a popular TV show: you're fed up of everyone else talking about it and you feel it's too late to start now. But it's not too late, and trust us, once you introduce Mario Badescu to your daily routine you'll wish you started sooner.
So instead of wondering where to begin, read our simple guide to Mario Badescu and jump on the bandwagon.

Mario Badescu Facial Mists and Sprays
Topping the must-have lists of beauty influencers, editors and bloggers, Mario Badescu facial sprays are simply iconic.
The Aloe, Herbs and Rosewater Facial Spray is the cult-classic formula and star product that put Mario Badescu on the map. While it remains a mainstay in many beauty routines, Mario Badescu continues to expand the collection and deliver complexion-enhancing face mists for all skin types and concerns. Whether you need to soothe irritation, boost hydration or give skin the perfect midday pick-me-up, there's a facial spray here to suit.

Mario Badescu Cleansers
Cleansers are the first step in your skin care routine, so Mario Badescu ensures that his are both efficient and effective. This line-up of cleansers has been expertly formulated with high-performing ingredients so that you can reveal squeaky-clean skin in an instant. They work around the clock to remove makeup, dirt, oil and impurities from the surface of your skin so that it looks and feels refreshed.
Understanding that not all complexions are the same, Mario Badescu caters for every skin type, including oily, dry, combination and sensitive.

Mario Badescu Acne Range
If there's one thing Mario Badescu is known for, it's his ability to tackle acne-prone complexions. Having expertly identified the three causes of a breakout (overproduction of oil, dead skin cell build-up and bacteria growth in pores), he creates effective and efficient spot-busting formulas to help target and clarify stressed-out skin.
The Mario Badescu acne range features fan-favorite products like the Drying Lotion, as well as cleansers, toners, masks and creams. All of the products are specially developed to banish breakouts in men, women, adults and teens, so everybody can flaunt a clear complexion.

Mario Badescu Toners
Toners are often an overlooked product in a skincare routine, when in actuality they're a complete game-changer. Acting as a sidekick to your cleanser, toners are a lightweight liquid that can be swept over skin after you've washed your face to remove any stubborn traces of makeup, dirt and impurities. They can also be used to hydrate, calm, soothe and restore the skin's pH balance for a fresh-faced feel.
Mario Badescu has a variety of toners and lotions that will elevate your skincare routine; all you have to do is take your pick!
Mario Badescu Moisturizers
Mario Badescu serves up an extensive selection of moisturizers so that everyone can find their perfect formula. Whether your skin is problematic, dry or on the oily side, there's a moisturizer within this collection to suit your needs and concerns. The creams and lotions are specially formulated to lock in hydration and keep skin balanced and nourished so that you can flaunt flawless skin through the day and into the night. Mario Badescu moisturizers are a favorite among makeup artists, celebs and beauty bloggers alike, meaning it's a must-have for your skin care collection.
So, we hope that's enough to get you up to speed with Mario Badescu and tells you everything you need about the brand on everyone's lips (and skin). There are many more products in their impressive collection, so have a browse and find the ones to enhance your skin care selection. Or, check out more cult-favorite skincare brands with The INKEY ListSkincare Guide for Beginners.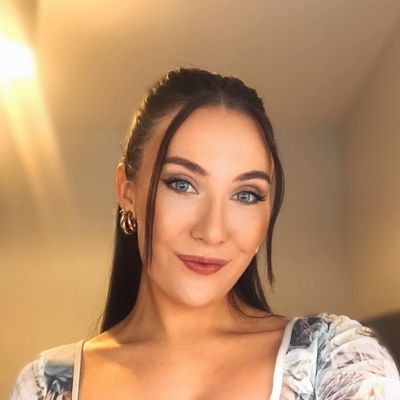 As the Senior Content Editor for Cosmetify, Carly is the go-to for all the latest (and greatest) beauty tips, tricks and trends. With over six years of experience in the industry, she knows all the ins-and-outs when it comes to health, beauty and wellbeing.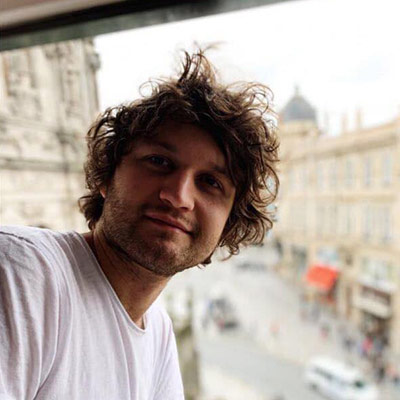 After six years of experience in content writing, Luke followed his passion for male grooming, particularly fragrances, hair styling and natural skin care.