Best Supplements for Skin
The Best Supplements for Skin Care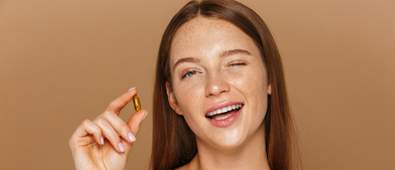 Picture the scene: you've just spent mass amounts of money on one of the many latest skin care ranges, you've kitted out your cabinet with every product possible and you're using each of them religiously in the AM and PM. But what's missing? Ah, right…an actual result.
Sound familiar? We've all been there, putting tremendous amounts of effort into our skin care routines, only for them to fall short of our expectations. This doesn't mean that those expensive products are necessarily failing you – they're probably working pretty damn hard on your skin. But, as with most issues, the problem resides within.
It's all well and good slathering on different creams and serums, but if you aren't leading a healthy lifestyle and getting all of the required minerals and vitamins then, sadly, the results are going to dwindle.
With this in mind, we've compiled a list of the best supplements for your skin to ensure that you get your glow on. We've even categorized them by skin type, so you know exactly which one to pick.
1. Best for mature skin
Did you know your collagen production slows down at the age of 25? This is the reason your skin starts to sag, crow's feet decorate your eyes and wrinkles emblazon your complexion. This easy-to-use formula restores the optimum amount of collagen to the body, resulting in a younger-looking appearance.
2. Best for dry skin
Containing an abundance of fatty acids, these ceramide-rich capsules help to maintain the structure and fluidity of skin cells. But what does this mean for you? Well, when skin is strong and structured it functions with optimum levels of hydration, meaning you can wave goodbye to dry skin. It also contains coenzyme Q10 (CoQ10) and a mix of ceramides to turn back the clock on fine lines and wrinkles whilst retaining moisture!
3. Best for dull skin
These capsules take the outer beauty starts from within mantra to a whole new level. Hyaluronic acid and vitamins C and E combine into a powerful dose of hydration, plumping up your skin to give you a radiant glow and fill in fine lines and wrinkles. The antioxidants in vitamin C are great for reducing oxidative stress that can dull your skin, while vitamin E shields you from the damage of free radicals.
4. Best for sensitive skin
A mainstay in many cuisines, with a long history of healing upset stomachs and disinfecting wounds, turmeric has recently come into Western culture as a yummy drink and ingredient for supplements, thanks to its benefits for acne and dull or sun-damaged skin. This anti-inflammatory and antibacterial plant also helps with irritated skin, and protects your complexion with its antioxidant content.
We love this sustainably harvested, premium formula from KIKI Health, which makes it easy to get your dose of high-performing turmeric actives.
5. Best for damaged skin
The high level of antioxidants in zinc make it great for protecting the skin as well as restoring damage such as scarring and inflammation. So if your body's been going through it, we recommend this Solgar Skin, Nails & Hair Formula, which combines zinc with vitamin C and copper to support your body's production of collagen and keratin, important components of the health of your skin as well as hair and nails.
6. Best for all skin types
Sprinkle this powder into smoothies, juice, water or salads to get a comprehensive blend of sea vegetables, micro-algae, enzymes and bacterial cultures that helps your body absorb nutrients for better digestive health. This is a huge benefit for people with all skin types, as gut health is connected to your skin's health.
Now that you've chosen the right supplement for your skin and are well on the path to healthy, glowing skin, all that remains is to add a little pampering to your routine with an Instagram-worthy Gua shua tool from our list of favourites or one of these Top Body Scrubs for a luxurious bath or shower.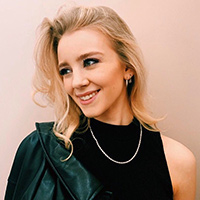 With five years' experience under her belt, Ellie has worked alongside a range of highly regarded makeup artists, giving her a real insight into what consumers should be spending their money on.