A Guide to Drunk Elephant
A Beginner's Guide to Drunk Elephant
Just when you thought you had a top-shelf, Instagrammable beauty collection going, Drunk Elephant bursts onto the scene with more must-haves.
The skincare brand – which has since expanded into haircare and body care – is one of the fastest growing names in the industry, with celebrities, beauty editors and 'skintellectuals' alike all singing its praises.
As well as offering chic, neon-capped bottles and cute and quirky names, Drunk Elephant are best known for their vegan, cruelty-free and 'clean' formulas. Every product is free of what the brand coins as the 'suspicious six' (essential oils, drying alcohols, silicons, chemical sunscreens, fragrances and dyes, and SLS) in order to minimize skin issues and guarantee visible, transformative results.
Want to find out for yourself just how good it is but not sure where to start? We've put together a complete guide to the best Drunk Elephant skin, hair and body products so that you can build the ultimate beauty routine.

Drunk Elephant Skin Care
Take your daily routines to new heights with the much-loved Drunk Elephant skin care range. From day creams to face masks and serums to eye creams, there's something to suit every skin type and every skin concern. Whether you're searching for anti-aging must-haves or glow-enhancing formulations, they have the answer.
The brand pride themselves on clean, natural and forward-thinking synthetic ingredients, which help get the best out of each and every complexion. Wave goodbye to nasty chemicals and drying formulas and instead say hello to nourishing, hydrating and glowing skin care products.

Drunk Elephant Hair Care
Years in the making, Drunk Elephant have expanded their range of goodies to include oh-so-nourishing hair care items, including a shampoo, conditioner, scalp scrub and tangle spray. The brand worked alongside hair care specialist Chris McMillian, who is stylist to the stars, to create this go-to range free from nasties and 'The Suspicious Six', which includes the likes of SLS and silicons.
Housed in the iconic and sleek Drunk Elephant packaging, all the hair care items are picture perfect in your bathroom. Better still, they help you get the most out of your shower routine.

Drunk Elephant Body Care
If you're a diehard Drunk Elephant fan, we bet you've been eyeing up their must-have body care range. Made with the same attention to detail and ingredient list as the facial skin care line, everyone has been waiting with bated breath for the body formulas to drop. And we can get enough of them!
Think skin-enhancing, clean ingredients with innovative formulations (and extra cute packaging). Free from nasty components, such as drying alcohols, silicons, SLS and chemical screens, these body care products are bound to have you drunk in love.
Want to upgrade your collection with more cool, colorful and cult-favorite beauty brands? Be sure to check out our Handy Guide to the Best of Amika Haircare.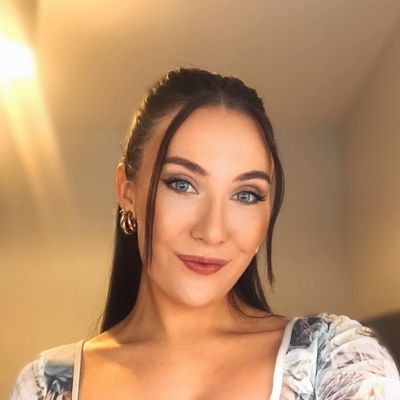 As the Senior Content Editor for Cosmetify, Carly is the go-to for all the latest (and greatest) beauty tips, tricks and trends. With over six years of experience in the industry, she knows all the ins-and-outs when it comes to health, beauty and wellbeing.