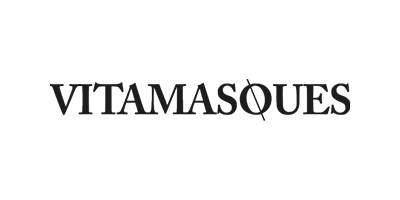 Vitamasques
If you can't find cheap, effective beauty products, make them! That was the rationale behind the creation of Vitamasques. Offering high-quality skincare products at an affordable price, the brand gives you the best of both worlds.
Founded by beauty and skin experts, the brand's aim is to enhance beauty without compromising health. How many times have you liked the sound of a product but been put off by ingredients that have been known to irritate the skin? Fortunately, all Vitamasques products are free from sulphates and phthalates.
And what better way to enhance beauty than to use innovative technology that has been proven to work? Inspired by the ancient ingredients used in Korean and Japanese skincare companies – known for their anti-ageing benefits – the brand has created a collection of products including face masks and eye pads.
With over a decade of wealth of experience working in the spa and beauty business, the founders of Vitamasques understand what you want and which ingredients work like a charm.