The Average British Woman Puts Makeup on Within Two and a Half Hours of Giving Birth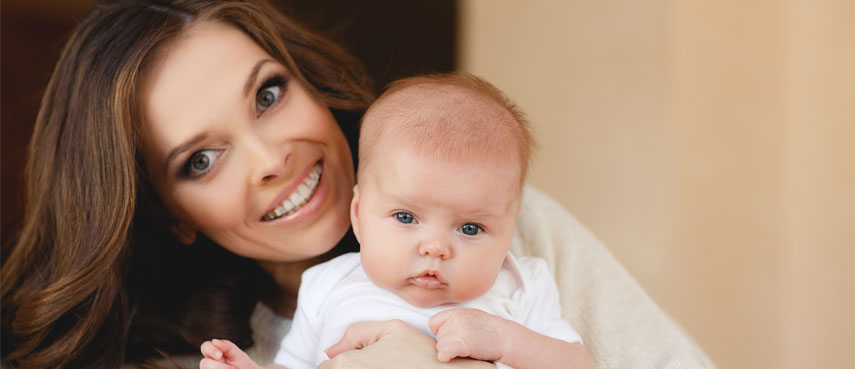 68% of British women put on makeup on the same day as giving birth, with 77% of 18-32 year olds doing so
The average woman was found to apply makeup within two and a half hours of giving birthh
Three quarters of women announce the birth of their child on social media, on average three hours after the event
A study carried out by beauty discovery website Cosmetify revealed that 64% of women aged between 18-31 will get some sort of beauty treatment done before going into labour, compared to just 37% of 32-45 year olds. Those most likely to get a treatment done were found to be from the North West (62%) and the South East of Britain (56%), with the most popular pre-labour beauty treatments being:
Hair removal - 65%
Manicure - 57%
Pedicure - 43%
Spray tan - 37%
Blow-dry, cut or styling - 32%
What's more, 79% of those aged 18-31 take their makeup bag into the hospital with them and more than two thirds of women admitted to applying makeup on the same day they gave birth. The most likely to do this are, again, women aged 18-31 (77%).
The average time between giving birth and applying makeup was found to be two hours and 30 minutes, with the quickest time revealed to be just 20 minutes.
When relevant respondents were asked why they put makeup on after giving birth, whilst still in the hospital, the top reasons emerged as, 'I wanted to look decent in photos' (31%), 'to look presentable for visitors' (26%) and 'I didn't want to look ill/drained/tired' (22%). Just 35% of women said that they felt comfortable allowing a photo to be taken with them and their new-born without makeup on.
A further three quarters of women announced the arrival of their baby on social media the same day as giving birth, and 80% of those shared an image with the announcement. The average time taken to announce the arrival on social media was found to be three hours.
More than half of those surveyed feel there is pressure on women to look good after giving birth, with 'social media' (24%), 'parents' (20%) and 'friends' (17%) being the perceived main sources of that pressure.
For this study, the team at Cosmetify surveyed more than 2,000 British women over the age of 18, all of whom have had at least one child in the past five years.
Commenting on the findings of the study, Isa Lavahun, Digital Brand Manager at Cosmetify, said:
"In the age of social media it's not surprising that so many new mothers are sharing the good news on their social channels, often with a picture to boot – it's a quick and easy way to get the news around without sending a dozen messages. That being said, it's sad to hear that so many new mothers feel the need to wear makeup and look presentable for photos and visitors. This seems like unnecessary pressure after what they've been through."
Contact Us
Need further information on this study? For any media queries or interview requests please contact us via our press page.