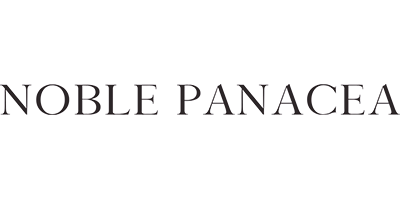 Noble Panacea
Shop the Noble Panacea selection of day creams, eye creams & gels, face oils & serums and much more. Don't forget to add a brand alert so that you don't miss out on the brand's sales and deals.
7 products found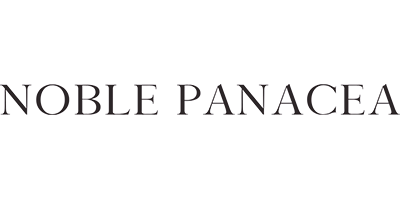 Sir Fraser Stoddart, the founder of Noble Panacea, is one of the trailblazers of science-based skin care.
Firstly, he spent over 50 years studying chemistry which led him to the discovery of the Organic Molecular Vessel, a revolutionary moment in science and skin care. The Organic Molecular Vessel amplifies the efficiency of each product tenfold, allowing multiple ingredients to combine without cross-interaction.
Secondly, he started the 'Girl up' movement, which encouraged women to become more involved in science. The movement has grown significantly and has paved the way for numerous women to pursue a career in science-backed skin care.
This altruism is continued throughout the brand: Noble Panacea believe in responsible beauty, which is a dedication to only using ethically sourced ingredients and sustainable materials. They have a commitment to solely including cruelty-free ingredients and unlock the power of nature to harness the healing power of eco-friendly nutrients.
Why We Like Noble Panacea
"Using unrivalled expertise, careful precision and boundless ingenuity, Noble Panacea has created a range that is effective, responsible and eco-friendly. They harness the power of nature to formulate each product, which is enhanced by their patented Organic Molecular Vessel. Each formula encourages you to embrace true authenticity and the natural beauty of the world around us."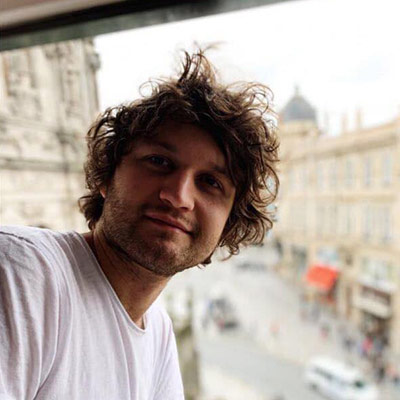 Written by Luke Chapman, Content Writer
Where can you buy Noble Panacea products in the UK?
You can buy Noble Panacea products from a variety of retailers in the UK, including NET-A-PORTER and Harrods.
Save money on day creams, eye creams & gels, face oils & serums and much more, as we compare the prices across different retailers on the web.
Frequently Asked Questions about Noble Panacea
Are their products silicone-free?
Noble Panacea do not include silicone in their product ranges.
Are there artificial fragrances in their products?
They are a 100% fragrance-free brand.
Are their products phthalates-free?
None of their formulas or products contain phthalates.
Are their products free from alcohol?
They avoid including alcohol in their formulas where possible.
Are Noble Panacea products free from Parabens?
Noble Panacea product line is produced without the use of Parabens.
Do their products contain mineral oil?
They create mineral oil-free products whenever possible.
Are Noble Panacea vegan-friendly with no animal-derived ingredients in their products?
Noble Panacea products do not contain any animal-derived ingredients and are vegan-friendly. Read more on our dedicated vegan-friendly page.
Do Noble Panacea test their products on animals?
As a cruelty-free brand, Noble Panacea does not incorporate animal testing into its development or production regime, nor does it authorise any third parties to perform animal testing on its behalf.
Have Noble Panacea products been tested by a Dermatologist?
The majority of their range has been tested by a Dermatologist so most of the products will have gone through rigorous testing.
What country are these products made in?
Noble Panacea products are manufactured in the U.S.A.
SLS Free
SLES Free
Gluten Free
Colourant Free