Charles Worthington
Browse the Charles Worthington selection of hair creams & lotions, shampoos, hair colour boosters and other products. Be sure to add a brand alert so that you never miss brand offers and sales.
9 products found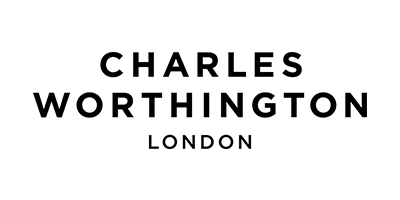 In the incredible world of hair care, Charles Worthington is a name that needs no introduction. Adding a splash of luxury to your everyday essentials, Charles Worthington's range of hair care heroes is all you need to reignite your passion for your hair care regime. And right here at Cosmetify is where you can find them.
From dehydrated locks to damaged ends, this miracle-working collection has been crafted to take care of all your hair worries, no matter how diverse or plentiful.
Each one of these wonderful products is specially made by the brand to comprehensively and simultaneously provide hydration, revitalisation and protection to your tresses, strand by precious strand.
Whether you're wanting to restore your colour's radiance or inject your tresses with diamond shine, Charles Worthington has the perfect formula for you. Just pick the product that's best suited to your hair concerns and be on your way to better hair days.
Where can you buy Charles Worthington products in the UK?
Charles Worthington can be bought from a number of leading retailers in the UK, such as Fragrance Direct.
Whether you're looking for hair creams & lotions, shampoos, hair colour boosters plus others across the spectrum, Cosmetify is here to help. We cut down the search time so you can easily compare prices of all your beauty must-haves in an instant. Find where they are being sold for the lowest price and restock your beauty cabinets at a fraction of the cost.
And if your go-to products are out of stock, just set up an alert and we'll let you know the minute it's back.
Frequently Asked Questions about Charles Worthington
Does Charles Worthington avoid the use of sulphates in their products?
Some of their products are formulated with sulphates however the have ranges that are free from which you can view by using our filters.