Archipelago Botanicals
Explore the Archipelago Botanicals selection of fragrances and body care. Be sure that you add a sale alert so that you are first to know about the brand's offers and discount codes.
34 products found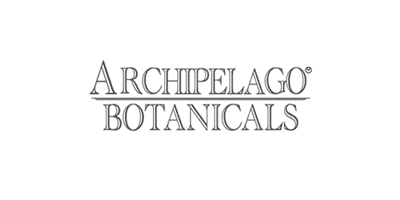 Every company's story runs a little differently, and Archipelago Botanicals one is fairly unique; moving from the office to the garage, the founders harnessed their love and passion for aromatherapy and created natural products for a personal gift. Such is the quality and originality of their products, Archipelago Botanicals are one of the leading brands for natural and authentic products.
Famed for providing sensual products that emit a relaxing aroma or ambience, the brand have become the perfect place to come for a Christmas gift. Such is the prominence of the brand and the calibre of the products, especially their natural candles which have almost become their unofficial emblem, the Ritz Hotels are infused with the aromatic senses.
The entirety of their selection is entirely paraben and phthalates free, proving the dedication to producing organic products. Archipelago Botanicals have mastered the art of blending luxury with nature.
Frequently Asked Questions about Archipelago Botanicals
Do these products have paraben-free formula?
Most of their products on our platform are not free from parabens. If you're interested in viewing only paraben free products please narrow your search with our filters.