Best Iconic London Products
The Official Guide to Iconic London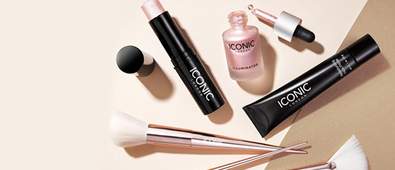 When it comes to a glowing complexion, no one does it quite like Iconic London. This sun-inspired, shimmer-infused beauty brand remains the go-to amongst influencers, celebrities and consumers alike, and there's a good reason for that. Their hypnotic illuminating drops, shimmer sprays and loose glitters help to add a pop of luminosity upon all complexions, helping us to attain a totally radiant visage.

To get you on the right path, we've rounded up some of the best Iconic London products to guide you through their vast collection of glitzy goodies.
ICONIC London Highlight Range:
ICONIC London are globally adored for their glitzy, shimmer-packed highlighters, and rightly so! With regal rose-golds, lust-worthy bronzes and high-shine golds to choose from, finding the perfect highlighter for your skin tone has never been so simple.
These cult-status glow boosters work their magic on both the face and body and arrive in multiple formulations. Choose an all-over body illuminator for a tip-to-toe shine or spritz on a subtle shimmer with their legendary Prep Set Glow Spray. Boost your style with a catwalk-ready glow-up and put yourself in the spotlight.
It's time to say hello to the product that shut social media down. The ICONIC London Illuminator Drops graced our feeds through the likes of influencers, and for once, it was something that was actually worth the hype.
This cult-followed product can be used alone or mixed in with your favorite foundation, giving you the versatility to work your glow how you want. The Illuminator Drops arrive in three shades for light, medium and dark skin tones, each working to beautify your best points.
We were totally mesmerized by this glitter-infused, high-shine formula, but now we're even more impressed with how it sets our look!
The ICONIC London Prep Set Glow Spray boasts a hybrid formula that combines skin care with makeup, making this the must-have multifaceted product of the year. This epic formula works to hydrate the skin, set your makeup and add an enviable glow with just a few spritzes. Better still, it can be used as a pre and post makeup spray, putting you in control of your look.
Bottling up those sun-drenched nights away, the ICONIC London Body Illuminator provides you with the ultimate glow-up for a look of sheer radiance.
Arriving in two shades, the Body Illuminator blends effortlessly in to streamline your limbs with an ethereal shimmer, whilst delicately scenting the skin with a sensual aroma. Use the product to highlight certain areas such as the collarbones and shoulders or apply to your legs and arms to blur out any minor imperfections.
ICONIC London Makeup Range:
From corrective concealers to pigmented palettes, ICONIC London has you covered for a flawless style, every time.
Their extensive makeup selection contains everything you need to nail the perfect look without a certified makeup artist to hand. Many of the brand's makeup essentials have reached cult-status, such as their famed Brow Silk or Sheer Blush, and it's all thanks to their true-to-life pigments and easy-to-use formulations.
Whether you're looking to add a pop of color to your complexion or contour your visage like a pro, ICONIC London have you and your beauty kit sorted. Discover the full range today!
Dubbed as the ultimate complexion pick-me-up, this unique formula contains everything you could want from a liquid blusher.
The ICONIC London Sheer Blush provides a soft-focus hue that can be applied to the cheeks and lips, highlighting them with a pop of enviable color. This product is ideal for those that crave an instant healthy glow within seconds, and its easy-to-blend formula makes it a dream for both beginners and professionals alike. Better still, it's cruelty-free and vegan!
Discover a great coverage that lasts all day. The ICONIC London Powder Contour Palette contains a set of highly pigmented pressed powders that blend seamlessly in to highlight, conceal and define your complexion.
Loved for its versatile nature, the palette offers a wide range of looks that suit all skin tones. Work the lighter shades around the eyes and tops of your cheekbones, whilst using the darker shades on the hollows of your cheekbones for a model-like visage that lasts from day to night.
Combining a high-shine finish with a plumping formulation, the ICONIC London Lip Plumping Gloss is your fast-track pass to a kissable, sexy smile.
This coveted gloss delivers a cool, minty tingle that subtly plumps up the skin for a fuller finish, while the nourishing, non-sticky formula keeps lips feeling comfortably hydrated. Choose from eight universally flattering shades that range from baby pinks to ruby reds and discover your most glamourous smile yet. Wear alone or above lipstick.
ICONIC London Brush Range:
Name a more iconic duo than the Pro Puff Brush and your favorite powder highlighter, we'll wait.
You may have all of the makeup and highlighter goodies to set your style, but your kit isn't complete without a matching applicator brush. Aiding in the application of face and body products, the ICONIC London brush range ensures that everything is blended perfectly in for a flawless finish.
Nail your next contour with the ICONIC London Pro Evo Sculpt Brush or simply maximize your body glow-up with the ICONIC London Pro Puff Brush. With super-soft bristles and innovative handles, these brushes make blending your face and body makeup easier than ever before.
Discover the body brush that graces the kits of makeup artists everywhere. The ICONIC London Pro Puff Brush delivers a head-to-toe blending action that can be used on both the face and body.
The brush is made up of thousands of velvety-soft bristles the blend in the likes of liquid and powder products for a streak-free finish every time. Use with your favorite highlighter or bronzer to elongate the look of limbs with a fool-proof swish of shimmer.
With 400, 000 velvet-like synthetic fibers in each brush, this face buffer brush makes blending in the likes of foundation, primer and moisturizer an absolute dream. These tightly packed bristles work together to blend out liquid and cream products evenly for a flawless and easy application.
Better still, the brush rocks an innovative handle that fits perfectly into the palm of your hand for comfortable and precise results. Its easy-to-use design makes this the ideal blender for both beginners and professionals alike.
Designed specifically for contouring, the ICONIC London Pro Evo Sculpt Brush helps both newbies and experts to nail the perfect contour.
Wave goodbye to the days of smudged, botched contours, as this precise sculpting brush ensures that powder, liquid and cream bronzers go on as smoothly and efficiently as possible. 400, 000 synthetic fibers are packed together to create bold lines that can be seamlessly blended out for the flawless results you deserve. And yep, it's totally vegan and cruelty-free!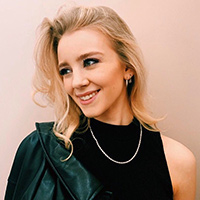 With five years' experience under her belt, Ellie has worked alongside a range of highly regarded makeup artists, giving her a real insight into what consumers should be spending their money on.