Best Foundations For Dark Skin
The Best Foundations for Dark Skin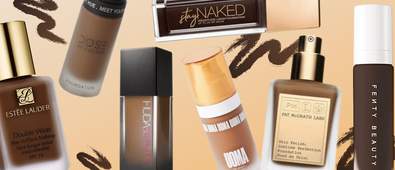 It can be hard looking for a new foundation, but even more so if you're brown or darker skinned. Having to search the shelves high and low can be futile and tiring because despite there being many foundations on display, the shades probably won't stretch past a medium tone. Sigh.
That's why we've taken it upon ourselves to devise a list of the best foundations for dark skin. With many of these brands focusing on both shade range and skin undertones, you can finally discover a foundation that will fit your complexion to a T.
Keep scrolling to discover the best foundations for dark skin.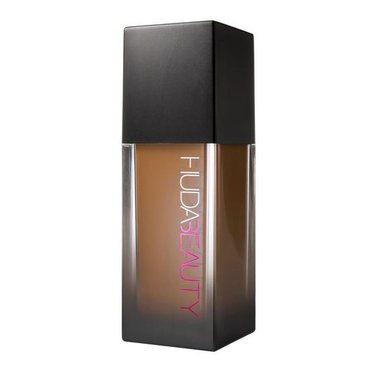 $40.00
Huda's number-one-selling foundation has had a revamp. Back and better than ever before, it's designed to leave your skin both matte and radiant. Most-loved for its epic full-coverage, true filter-like effect and 24 hour wear, this foundation is ideal if you're wanting full glam makeup that lasts from A.M to P.M (or vice versa).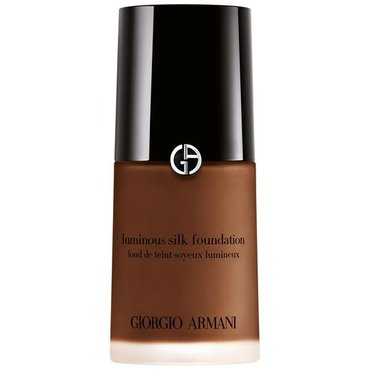 $65.00
Giorgio Armani is another favorite and has a range of shades to choose from – 24, to be exact. This radiant foundation is perfect for giving you that lit-from-within look.
If you want buildable, medium-full coverage that feels light, this foundation is for you. Looking picture-perfect has never been so easy. Don't believe us? Just look at the reviews!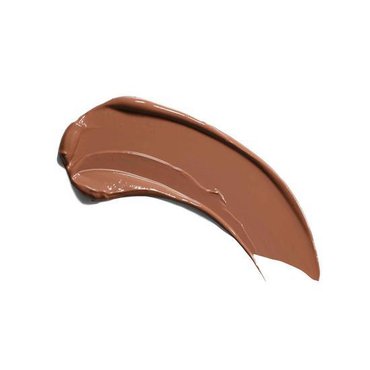 $40.50
This viral foundation balm offers a matte effect, buildable coverage and has incredible longevity. Additionally, if you have oily or combination skin, this treasure is non-comedogenic so won't close your pores and instead helps conceals imperfections and blemishes. Plus, it comes in a wide range of shades and the case is entirely recyclable!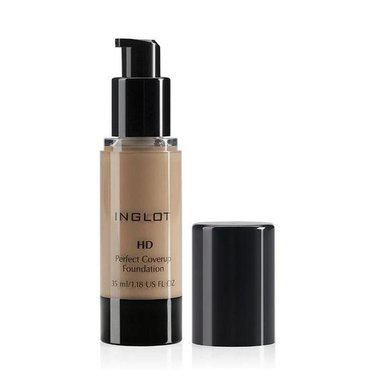 $32.40
If there's anyone you can trust to perfect your complexion, it's Inglot Cosmetics. The HD Perfect Cover Up Foundation allows you to wave bye-bye to Facetune and filters as it blurs imperfections and leaves skin photo-ready. The natural matte finish feels weightless and wears comfortably all day long, so you can successfully take your looks from the office to the dance floor.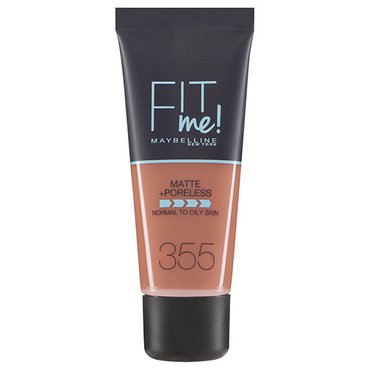 $12.90
If you're deep into your post-holiday or post-shopping spree bank balance, then you're going to want to grab this budget-friendly formula.
It's not often that we can find a wide range of shades by high-street brands, but Maybelline has come through. Great value for money, the Fit Me Matte and Poreless offers medium to full coverage, is mattifying (duh) and blurs skin to perfection.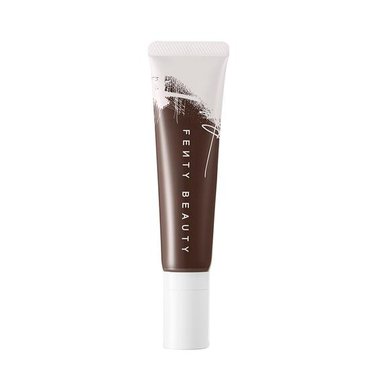 $18.00
If we're keeping it real, Rihanna completely turned the beauty world upside down when she launched an inclusive foundation line consisting of 50 shades. She set the bar and ever since, beauty brands have stepped up. How about a round of applause?
Seriously though, we adore the Fenty Beauty foundation. It's everything you need and more; long-wearing, long-lasting, buildable and the list goes on. Plus, it's super easy to find your true shade, including undertones.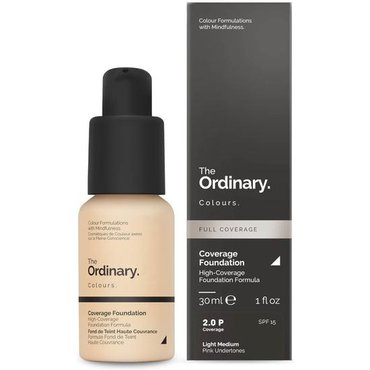 $7.00
The Ordinary has taken into account all skin types and skin tones in order to serve up an impressive collection of foundation. With over 20 shades up for grabs, your true match is ready and waiting. We particularly love this formula as it's super lightweight but provides a natural full-coverage finish that covers all imperfections.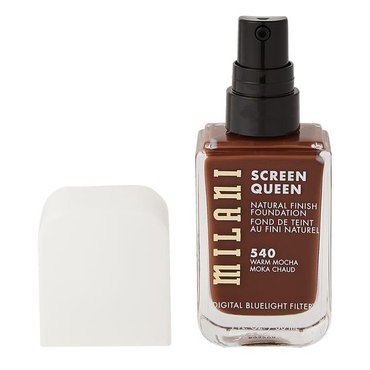 $16.14

$21.54

(26% off)
Milani ensure that your skin is always photo-ready with this foundation line-up. Expect a light-to-medium coverage that never looks or feels cakey on the skin, as well as a flawless finish, diverse shade range and pocket-friendly price!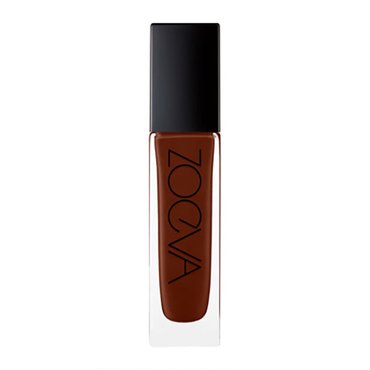 $30.18
ZOEVA give you total control over how much skin you want to show with the Authentik Skin Foundation. Offering customizable coverage and a real-skin finish, this formula can be used for both 'no makeup' makeup days and full glam looks.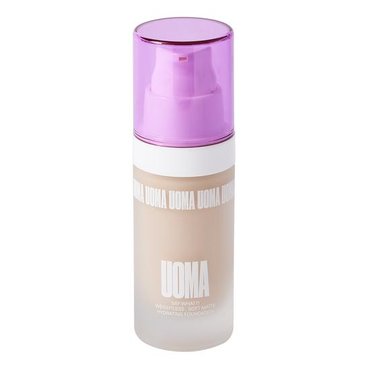 $17.35
Say what?! A foundation range with over 50 shades, catering to all skin tones and undertones. Incredible.
Taking your makeup looks from day to night is easy with this formula as it offers six custom formulas that adapt to your individual skin concerns. Indulge in the soft matte finish, buildable coverage and skin-enhancing benefits and get ready to put your best face forward.
Oh, UOMA Beauty is a Black-owned brand too, making it all the better!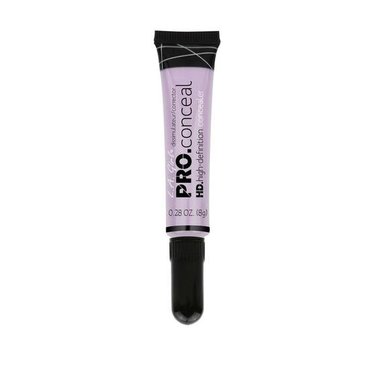 $8.62

$17.22

(50% off)
Not only is L.A. Girl's shade range that good, but it's also really affordable. Their best-selling HD Long Wear Illuminating Liquid Foundation boasts a weightless water base that gives a radiant glow, even on off-duty days.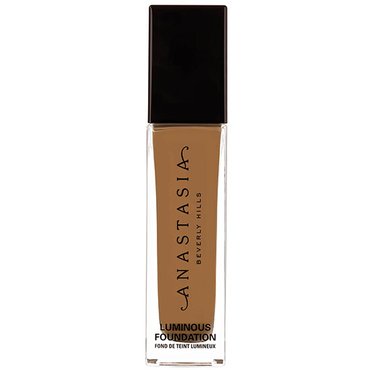 $15.20
With a lineup of 50 shades on offer, Anastasia Beverly Hills makes it all the easier to find your true match. The foundation provides a matte but luminous medium coverage, meaning even the most tired complexions can be brightened and perfected. Not to mention, the water-proof, sweat-proof and flashback-free formula ensures that you're always photo-ready.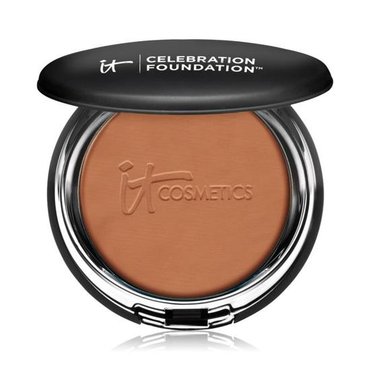 $39.00
Staying true to its name, this foundation from IT Cosmetics celebrates your skin. Indulge in a lightweight, medium coverage that blurs imperfections, minimizes the appearance of pores and boosts your natural glow, whilst good-for-you ingredients get to work on the long-term effects by smoothing, hydrating and refining skin texture with every application.

And that's a wrap: Cosmetify's pick of the best foundations for dark skin so you'll never have to scour the shelves again! Still not found what you're looking for? Maybe our roundup of the best foundation for Asian skin can help.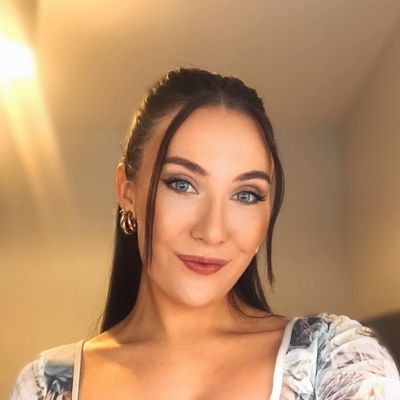 As the Senior Content Editor for Cosmetify, Carly is the go-to for all the latest (and greatest) beauty tips, tricks and trends. With over six years of experience in the industry, she knows all the ins-and-outs when it comes to health, beauty and wellbeing.