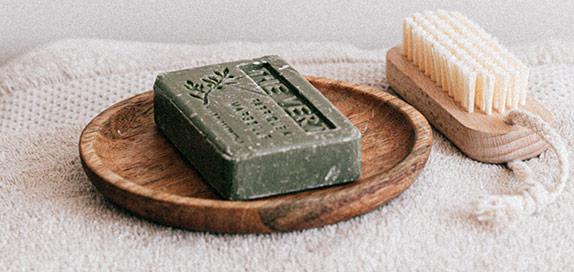 Body Care Guide
By Rebecca Jenkinson, Beauty Editor
With our body care guide, you can find out everything you need to know before buying or using the product. If you're ready to buy or want to see our selection, visit our body care page.
Your Guide To Body Care
Body Moisturizer
Step out of the shower and into a blanket of moisture with our soothing and softening range of body moisturizers. Whether you're on the hunt for a moisturizer that soothes irritation or want to stock up on your favorite scents, our collection caters to all wants and needs. Simply take your pick from a variety of body butter, cream, lotion, balm and oils, or dabble in fan-favorite brands such as Sanctuary Spa, ELEMIS and NUXE.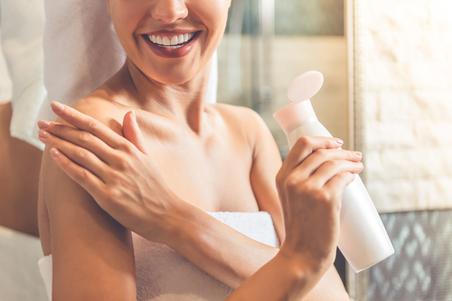 Is it good to put lotion on your body after a shower?
The short and sweet answer is yes! We definitely recommend lathering your skin in your favorite body lotion or moisturize after bathing. This helps lock in the moisture and water, so your body stays hydrated for longer.
When you hop out the shower, the first thing you should do is moisture while your skin is still damp. Take a generous amount of the product and gently massage in circular motions across your legs, arms and body. This ensures your body stays smooth and soft to the touch. Moisturizing your skin after showering is a great habit to get into, especially if you suffer from dry or sensitive skin.
What is the best body moisturizer?
It all depends on your specific body care needs. In the winter months our skin tends to be drier, so a thicker, body balm is a great way to combat this. In summer, we recommend something lighter like a body lotion or body oil. Listen to what your skin needs and help quench its thirst with our quality range of body lotions, creams and oils.
Some of the best body moisturizers come from the likes of Kiehl's, Sol De Janerio, Elemis and Weleda. We have a range of both luxury and purse-friendly products for you to choose from. Discover instant classics and hidden gems using our drop-down filters.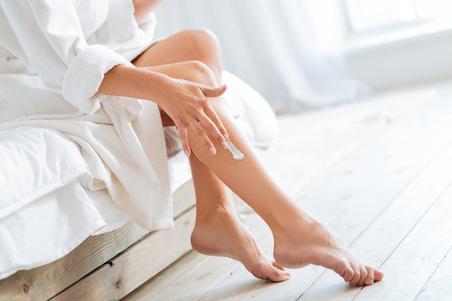 Should you moisturize your body every day?
You should moisturize your body as often as you need to, whether that's every day, every other day or even twice a day. We do recommend you should moisture the dry patches of skin every day, but it's obviously all down to personal preference. Keeping your skin hydrated though will ensure it stays smooth, soft and free from irritations.
Moisturizing your body either in the evening or morning will also protect your skin from environmental aggressors. Skin can quickly become uncomfortable due to dryness, cracked skin or flaking. Using a body butter or body lotion is a simple and quick way to prevent these problems from occurring.
Does moisturizing slow down signs of aging?
Signs of aging, such as fine lines and wrinkles occur naturally, but can also be a cause of environmental factors. Protecting your skin with anti-pollution, hydrating products will help maintain a luminous, youthful-looking appearance. One main skincare item you can use to help protect your skin and prevent premature aging is SPF. SPF protects your skin from sun damage and harmful UVA and UVB rays, which can speed up the aging process. Search for body moisturizers with high SPF using our drop-down filters.
However, lots of other factors are involved in the aging process, such as a diet, sleep and exercise, so it's all about balance and finding a routine and skincare regime that works for you and your body.
Hand & Foot Care
We rely on our hands and feet a lot. So, it's only right that we treat them to the creme de la crème of formulas. Within our hand and foot care range, you can find some of the best tools, lotions and potions to pamper yourself for baby soft skin. Gone are the days of chapped, uncomfortably dry skin. Instead, welcome in a new approach to looking after your hands and feet with some of the best body care brands.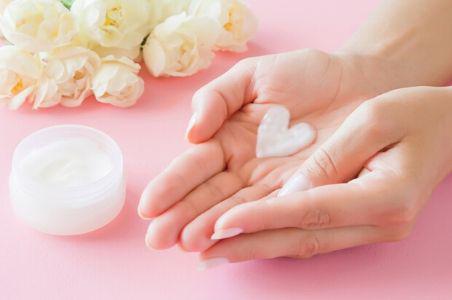 How do I take care of my hands?
There are many ways to keep your hands looking and feeling healthy. Using a hand cream or lotion on a daily basis, plus each time you wash your hands, can prevent skin from cracking and drying, especially during the colder months. Investing in hand wash and soaps that use natural oils and exfoliants rather than chemicals can also make a difference – they are much more gentle on the skin and won't leave your hands feeling tight and chalk-like.
Not to mention, regular manicures and hand treatments are the key to keeping nails and cuticles healthy and full of shine, so be sure to incorporate the likes of oils, masks and scrubs into your weekly routine.
How can I stop my hands from aging?
The secret to young hands is to use sunscreen on a daily basis, as exposure to UVA and UVB rays can cause pigmentation, sun spots, thinning of the skin and wrinkles. Applying a SPF50 regularly throughout the day is essential when it comes to warding off signs of aging.
Incorporating hand creams and hand treatments into your everyday routine can also slow down the aging process. Daily habits such as hand washing, doing the dishes and cleaning with chemicals can dry out and damage hands, ultimately making them age quicker. Making use of intensive formulas ensures that skin is nourished, hydrated and protected, meaning you can flaunt youthful mitts for longer. Look out for ingredients such as retinol, hyaluronic acid and collagen, as these are great for mature skin.
Why is foot care important?
Poor foot health can lead to many complications, including cracked feet, corns, calluses and athlete's foot.
Taking care of your feet is important so that you are not only always sandal-ready but so that you can avoid discomfort and pain. After all, we use our feet all day, every day, for walking, shopping, exercising and more.
We know that it is easy to neglect your feet but keeping them healthy should be a part of your daily routine, whether it be through exfoliating scrubs, foot masks, creams, lotions and treatments.
Do hand masks work?
Hand masks are a great option for hard-working hands that are prone to cracks, blisters and dryness. They're even great for combatting early signs of aging, as much like your face, the skin on hands loses elasticity too.
Working just like face masks, hand masks utilize nutritious ingredients that hydrate, nourish and protect hands. Popular ingredients include jojoba oil, avocado oil and aloe vera, all of which are powerhouses when it comes to moisturizing, soothing and defending. Whether it's an intensive cream mask, serum or a pair of mitts, hand masks work to infuse and trap moisture, keeping hands soft and supple for longer.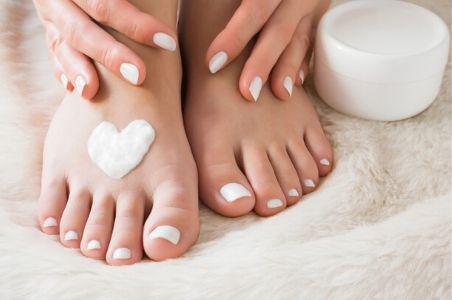 How do I keep my feet healthy?
Keeping your feet healthy is super easy. Make sure you wash them regularly with warm water and a gentle, nourishing formula – don't soak them as this can strip natural oils, and be sure to get in between the toes! Then, dry your feet well. Leaving your feet to air-dry is a common mistake many make and can lead to fungal infections such as athlete's foot.
If you notice any signs of dryness, especially around the heel area, you can apply a foot cream or lotion to help soften skin. Pumice stones or foot files are also great tools that gently remove hard skin and calluses.
Another way to keep feet in good condition is to trim your toenails regularly and carefully, using professional nail clippers. Never cut them at an angle or along the edges as this can lead to ingrown toenails – ouch!
Other tips on how you can keep your feet healthy is to wear shoes and trainers that are comfortable and true to size. Limit time wearing high heels and of course, indulge in the occasional pamper, whether that be a full pedicure, foot mask or scrub.
Toiletry Bags
Toiletry bags are one life's necessities – especially if you're an avid traveler. Shop amongst a range of designs, sizes and functionalities to find the ultimate travel companion for your beauty and grooming products. With the likes of Royal Cosmetics and Paula's Choice gracing the selection, you're bound to find the perfect design for you.
Can I take a toiletry bag on a plane?
Planes and toiletries is a combination that has often caused stress, confusion and inconvenience. At some point we've all had to repack or refill our toiletry bags with items that fit the size requirements. So here's a guide to make the process a bit smoother.
To put it simply, you can take your toiletry bag on a plane in both your hand luggage and suitcase, but your life will be much easier if you put it in your suitcase. However, if you want to touch up on the plane or whilst you're waiting to board, you can take your toiletry bag in hand luggage as long as you don't have any large items.
All liquid toiletries, and that includes toothpaste, has to be 100ml or less otherwise it will be confiscated. You can purchase plane-friendly bottles to store your liquids at reasonable prices.
What can I put in a toiletry bag?
Anything you like...within reason. What you put in your toiletry bag is entirely up to you, though there are some items that fit better than others. Typically, a male toiletry bag would consist of a few compact grooming products: deodorants, toothbrush, shower gel, hair product and a small cologne are a staple for many men. Female toiletry bags usually contain skin care products, hair products, deodorants and occasionally some compact makeup.
Toiletry bags are ideal for when you're on the go and don't have time for a thorough beauty or grooming session. They easily fit into a sports bag should you wish to freshen up after an intense gym workout or yoga class.
How big is a toiletry bag?
Toiletry bags vary in size, ranging from compact and small to large and expansive. What you need to put in a toiletry bag depends on your lifestyle; you can get larger toiletry bags if you're going on a weekend away or a city break and need a convenient place to store all of your beauty or grooming must-haves. Some deluxe toiletry bags have small compartments for bottles and compact items. Should you just head to the gym or a netball game, smaller toiletry bags are perfect to slide into a bigger sports bag.
The quality of a toiletry bag is of equal importance to the size; we would recommend you invest in a top-quality toiletry bag that is of a decent size, otherwise you could find yourself splashing out for another one if your bag breaks in a few weeks. Most toiletry bags fit seamlessly into a sports bag or suitcase, and are perfect for a trip away.
How expensive is a toiletry bag?
Toiletry bags range anywhere from £6-30. Ralph Lauren and Montblanc are the anomaly in this price range, offering designer toiletry bags at £125, which is about ten times more than the average price, but of pristine quality. If you can't afford to fork out that much on a toiletry bag yet still want the premium quality, don't worry, there are many deluxe toiletry bags at affordable prices.
Body Collection, Heathcote & Ivory and Mini Moderns offer high-quality, reliable and vibrant toiletry bags under £10 that provide everything you need. If you want a higher end, designer toiletry bag that doesn't break the bank, Ted Baker and Emma Lomax supply them at the £20-30 range, and Gentleman's Hardware offer a grooming bag for around £30.
Bath & Shower
We want to make that cleansing ritual all the better with a range of decadent body care products. Spruce up your usual morning or evening routine with our selection of energizing scrubs, fizzing bath bombs and luxurious oils, or dabble in the salts, soaks and soaps that are on offer. Whatever you require, you can rest assured that fan-favorite brands such as Clinique, Sanctuary Spa and Neom Organics have you covered.
What are bath products?
Bath products are body care goodies which help you cleanse, relax and unwind in the tub. From easing tensions to helping muscles strains, a bath can do wonders for the mind and the body. And adding a few of your favorite bath products can help make the experience even more relaxing.
At Cosmetify, we offer a range of the best bath products to make your bathing routines extra special. Whether it's purifying bath and shower gels, useful sponges, nourishing bath oils or exfoliating body scrubs, there's something for everyone. Simply use our filters to find the best products for your bath time.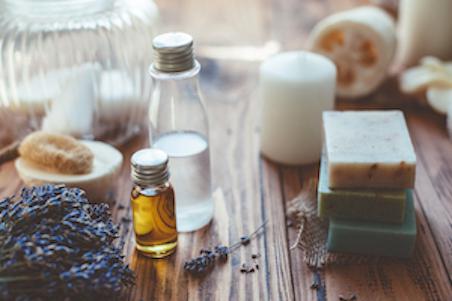 What are the best natural bath products?
Natural bath products are filled with goodies that help smooth and soothe the skin. They remove any nasty ingredients, such as parabens and alcohol, and replace with nourishing components. A few our favorite natural bath products come from leading brands, such as Aromatherapy Associates, Dr Hauschka, This Works and Neom Organics.
Common ingredients found throughout natural bath products include coconut oil, shea butter and aloe vera. They also include nourishing essential oils such as lavender, eucalyptus and peppermint. These elements help relax both the mind and body, while you soak in the tub. To make sure you find the best natural bath products search by ingredient preference at Cosmetify.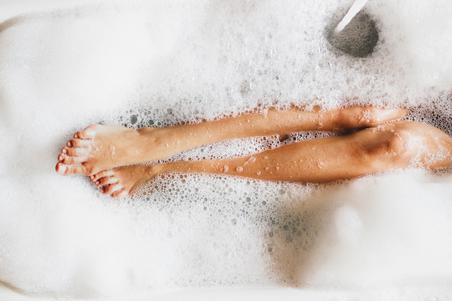 What is the most luxurious bubble bath?
Creating an indulgent bubble bath is the perfect way to pamper yourself after a hard day. Discover luxury bath products from the likes of Laura Mercier, Fresh, Jo Malone London, Molton Brown and more. Refine your search by price to find both products you can splurge on and also budget-friendly options suitable for you.
Luxury bubble baths are ideal for those days when you just need to treat yourself. And what better way to do that with some luxe bath products that take your bathing routine to a new level of extra – think beautiful fragrances and soothing skincare properties.
What can I put in my bath to moisturize my skin?
Bath soaks and bath oils not only help you achieve total relaxation, they are also a great way to boost your skins' natural moisture levels. Bath products that include hydrating-boosting ingredients, such as coconut, avocado, jojoba and argan oils help restore and rejuvenate your precious skin. Simply add a splash (or two) to your next bath and relax into the hot, healing water.
Whilst in the bath you can also use hydrating body washes and lotions to cleanse and nourish the skin. This winning combination of moisturizing products will leave you feeling silky, smooth and soft to the touch.
Body Treatments
Don't allow ailments or imperfections to chip away at your confidence. From Comfort Zone to Slendertone, we've assembled a definitive collection that takes in some of the finest body treatments available today. Whether you're looking to lessen the appearance of stretch marks or tone up your tum, our selection of renowned brands offers the world (and more) to help you regain that confidence when it's needed most.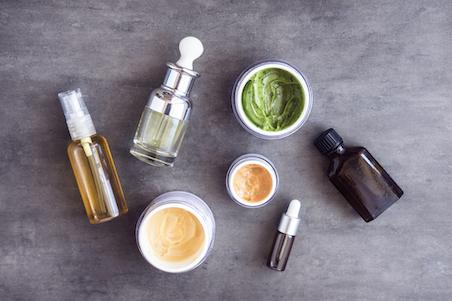 What are the best body treatments?
Here at Cosmetify we have a wide variety of body treatments to suit every concern and body care routine. The best body treatments are both nourishing and hardworking, helping you look after your skin and making your feel more body confident. Choose from acne-busting solutions, cellulite and stretch mark creams, leg treatments, toning lotions and soothing eczema formulations.
The best body treatments have nurturing ingredients from a range of leading cosmetic brands, including This Works, Aromatherapy Associates, ELEMIS and Clarins. Use our filters to browse by price, category and ingredient preference to find the perfect fit for your regime today.
Why do I need body treatments?
Body treatments help you feel more comfortable, leaving your skin looking and feeling healthy. There's a lot to choose from, but the majority of treatments help nurture your skin by adding some much-needed moisturize and nutrients. Discover a wide array of products, whether you're struggling with skin conditions, such as eczema or psoriasis, or you want to improve the appearance of back and body acne.
Body treatments are also a convenient and affordable way to look after your skin, without visiting expensive clinics or spas. They are also the perfect excuse to pamper and treat yourself in the comfort of your own home.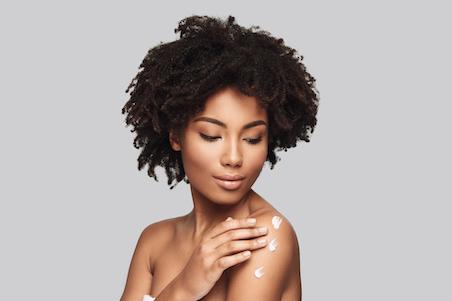 Do body firming creams really work?
While firming creams can't transform your body completely, they can help improve the appearance of sagging or aging skin. Firming lotions and creams work by smoothing and tightening the outer layer of skin, so it appears plumped up. This is achieved by boosting hydration, promoting cell-renewal and adding radiance back into the skin.
Along with exfoliating treatments and scrubs, firming creams can be a part of a body care routine which nourishes and protects your skin. Popular brands include Sol de Janerio, Nuxe, REN and This Works. These brands, amongst others, deliver creams, oils and lotions, that champion pioneering formulations, hardworking-ingredients and forward-thinking technology.
What is the most effective treatment for stretch marks?
Stretch marks are a normal and natural occurrence that effects everybody in their lifetime, but often people want to reduce the appearance of them. Treatments help fade the stretch marks, while also keeping the skin hydrated and protected. You can find a plethora of stretch mark specific lotions, oils and creams here at Cosmetify. Effective solutions come from brands like Bio Oil, Palmer's, Weleda, Cowshed and Pai.
If you're pregnant or just suffer from sensitive skin, make sure you find solutions that are gentle on your body. You can easily find natural, nasty-free formulas using our handy drop-down filters
Hair Removal
No matter your grooming routine, there's a hair removal method for everyone, here at Cosmetify. Simply zap, blitz and shave away your unwanted body hair with our diverse range of hair removal tools and accessories. Whether you're after a traditional shaver, an easy-to-use cream or something a little more high tech, we have the answer. Find the perfect hair removal solution for you and your body today.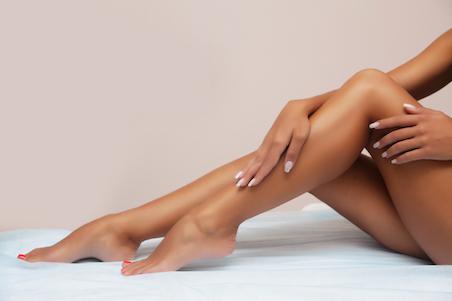 Can hair be removed permanently?
There is not a method that can remove unwanted hair permanently, but there are ways you can achieve a permanent reduction of hair growth, such as laser hair removal or IPL (intense pulsed light) systems. Laser hair removal works by damaging and destroying the hair follicle, making it harder for hair to regrow in that targeted area. With that being said, different hair types and densities can expect varying results. For some, hair can be completely eliminated over time and with a number of sessions, while for others it is possible that hair will grow back.
Is hair removal safe?
Generally, hair removal is a safe procedure that offers a variety of methods, all of which serve minimal risk. Whether you choose to use a razor, hair removal cream, wax, epilator or IPL system, you can rest assured that each procedure has been professionally designed to provide safe and effective results.
Epilators, waxing and laser hair removal could be considered more painful than shaving and hair removal creams as they pull and zap hair from deep within the follicle. The feeling is commonly described as tiny pin pricks however, if treatments are regularly carried out, hair can become finer and the pain somewhat subsides. Additionally, some topical methods may cause skin irritation, so we always recommend carrying out a patch test beforehand, especially if you're trying a new product.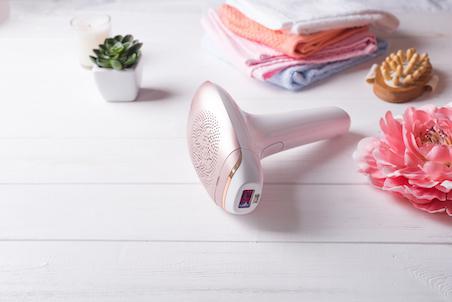 Do you have to go to a clinic to get laser hair removal?
You do not always have to go to a clinic to undergo laser hair removal. Whilst some may feel more comfortable in a professional environment, you can also achieve similar results from the comfort of your own home. Laser hair removal devices and IPL (intense pulsed light) systems will leave you with long-lasting, professional results, just as if you had gone to a clinic. Safe to use – even if you're a beginner – they zap away stubble on legs, neaten up the bikini line and remove hair from underarms. You can even use them to remove facial hair along the chin and upper lip.
If you're looking for long-term results that you can achieve at home and for a more affordable price, IPL hair removal systems are a great investment.
What is the best way to get rid of body hair?
The best way to get rid of body hair is entirely determined on personal preference and whether you want to achieve short-term or long-term results.
Shaving with a razor and hair removal creams are great for beginners that desire quick results. However, hair will regrow within a few days and frequent shaving can often lead to irritation and ingrown hairs. You can tackle this with our great range of post hair removal care.
Waxing, epilators and laser hair removal systems are all great options for those wanting long-lasting results. They are designed to target the hair follicle and over time can reduce both the speed and amount of hair regrowth. They also work well on thick, coarse hair.
You can browse a wide variety of hair removal tools and discover the method that suits you best, here at Cosmetify.
Deodorant
Feel fresh, fierce and ready to take on the day with our range of uplifting deodorants and antiperspirants. Smelling post-shower fresh has never been easier, thanks to our epic line up of renowned deodorant brands that include the likes of Dove, Lynx, Right Guard and Mitchum.
Combining long-lasting formulas with crisp scents, each deodorant helps to keep you feeling safe and smelling sweet from dusk 'til dawn. Take on the town in confidence and style with some of the beauty industry's best names.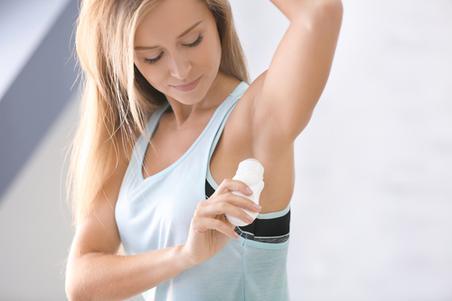 What is the safest deodorant?
For quite some time, the beauty industry has dubbed aluminum-free deodorants as the safest type of formula to use. However, a lot of current findings and medical opinions show that the role aluminum plays within deodorants and how it negatively impacts the body is very minimal may not be as bad as the beauty industry has made it seem. Randy Schueller, a cosmetic chemist and cofounder of The Beauty Brains told Teen Vogue that "The bottom line, despite all the fearmongering you hear about aluminum in cosmetics products, [is that] the best evidence to date shows that there are no significant health concerns,". If, however, you're looking to play things on the safe side, opt for a natural and/or aluminum-free deodorant to put your mind and body at rest. After all, Mother Nature is almost always going to be a safe option when it comes to our bodies!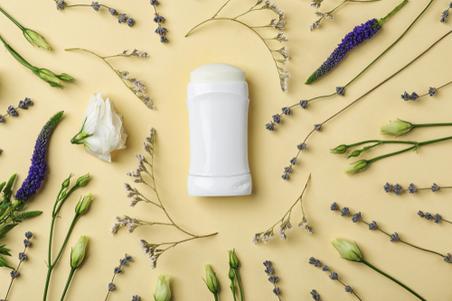 What's the difference between natural deodorants and regular antiperspirants?
First of all, it's worth noting that antiperspirants actively plug your pores and sweat ducts, whereas deodorants – natural or not – work by neutralizing the odor and eliminating the bacteria that causes body odor. This is the first difference between deodorants and antiperspirants.
Natural deodorants tend to use ingredients that are lot softer on the skin and come from a natural source or origin. Natural deodorants allow the sweat to reach the skin's surface before using a mixture of plant and mineral ingredients to neutralize any undesirable scents. One of their main selling points is that they do not contain aluminum, which is a hot topic at the moment. Regular antiperspirants usually contain aluminum salts that block the sweat from exiting the body, thus preventing any body odors. They are considered an OTC (over the counter) drug and are controlled by FDA standards.
Is a deodorant stick better than spray deodorant?
Deodorant sticks and roll-on deodorants tend to be better in terms of their compact size and easy application. Spray deodorants produce a cloudy, vapor spray that can overwhelm individuals when sprayed within a small space. In some cases, sprays can often lead to minor coughing and/or sneezing fits as the spray is more likely to be inhaled.
At the end of the day, it is all down to personal preference! If you're after a compact, travel-friendly option then your best bet is a deodorant stick or roll-on. If you're not fussed and prefer a less sticky, lightweight option, you'll get on well with a spray deodorant.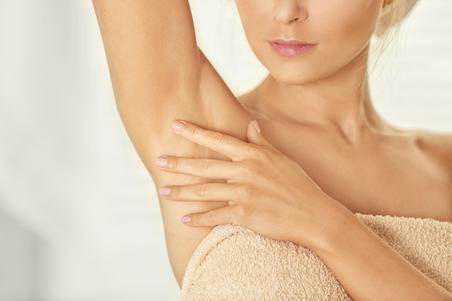 What is deodorant used for?
Most deodorants are used to eradicate the smell of body odors that arise from sweating around the armpits. They allow the skin to sweat and for the sweat to reach the skin's surface before then masking the odor. It is important to note that deodorants primary function is to target the odor itself rather than the perspiration.
Antiperspirants, on the other hand, temporarily block the sweat pores to actively stop the sweat from being released. By blocking the sweat glands and pores, the amount of perspiration that reaches your skin is reduced. They usually contain aluminum-based compounds and are controlled by FDA standards.