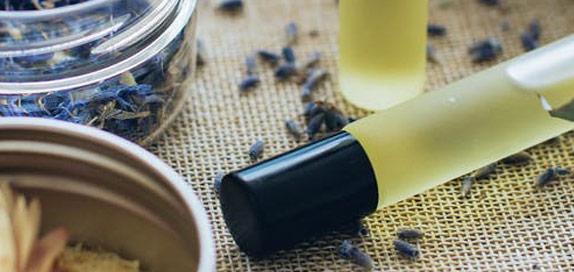 Ultimate Wellness Products Guide
By Luke Chapman, Beauty Editor
With our wellbeing guide, you can find out everything you need to know before buying or using the product. If you're ready to buy or want to see our selection, visit our wellness products page.
Your Guide To Wellbeing
Sleep
We've all fallen victim to an unhealthy sleeping pattern before, especially with modern-day lifestyles on the rise. Luckily, you can break the cycle of sleepless nights and dreary days with our range of sleep-inducing products.
Here, you can browse amongst pillow sprays, bath salts and body lotions to ensure that both your mind and body are prepped for a full eight-hour sleep.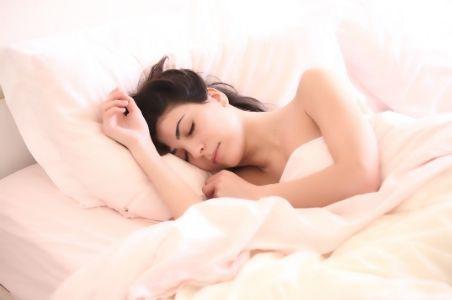 Why is sleep important?
Sleep is an essential part of a healthy lifestyle as it allows your mind and body to rest, recharge and refresh for the next day ahead. Without enough sleep, the body and brain cannot function properly and we find that we are less alert.
Healthy amounts of quality sleep can protect your physical and mental health, plus increase the quality of life, as it helps to boost your immune system, prevent weight gain, increase productivity and memory and better your mood.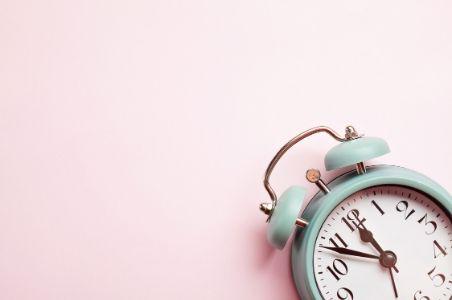 How much sleep do you need?
The amount of sleep needed per day can vary from person to person and changes as we move through life.
According to the National Sleep Foundation guidelines, adults need between seven and nine hours of sleep each night to be deemed healthy. Older adults (those over 65) should sleep for seven to eight hours per night.
Teens, young children and babies are recommended even more sleep, in order to help their growth and development.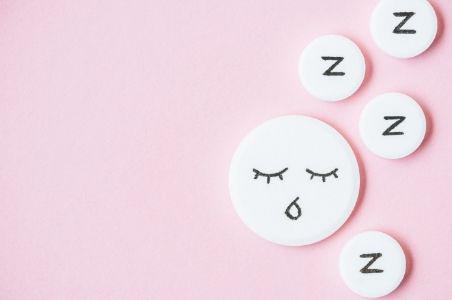 How do you stop snoring?
There are many techniques you can use to try and stop snoring.
Switching to sleeping on your side can prevent snoring as it reduces the compression of your airways. You can also try raising the head of your bed by about four inches in order to relieve congestion. Losing weight (if necessary), avoiding alcoholic drinks close to bedtime and treating nasal congestion can also help to limit snoring.
Sleep deprivation is one of the main causes of snoring, so be sure that you (or your partner) are getting at least seven hours of good sleep per night to ensure a quiet and tranquil setting.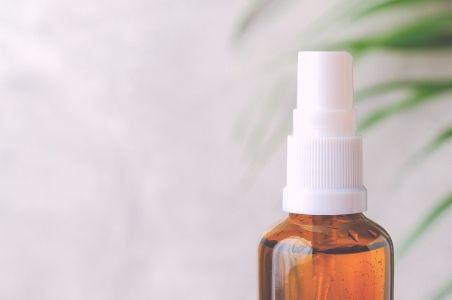 What is pillow mist?
A pillow mist is a water-based spray infused with calming essential oils such as lavender and chamomile. Pillow mists can be spritzed over your pillow and bedsheets before you sleep to help relax your mind.
The soothing scents used in pillow sprays stimulate our bodies natural melatonin - a sleep-inducing hormone. This makes pillow mists an effective sleep aid, and one that is often preferred over sedative medications, as the stripped back formulas allow you to drift away naturally.
As well as serving up a guaranteed good night's sleep, pillow mists can also be used to calm anxiety and curb depression.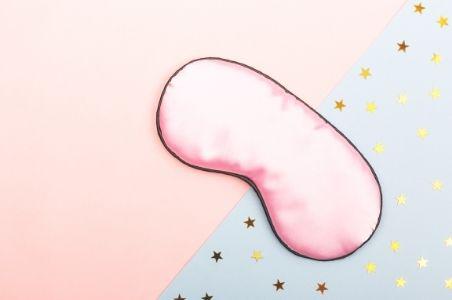 Do sleep masks really work?
They do! Eye masks, or sleep masks, are super effective at blocking out artificial light such as streetlights, ambient bedroom lights and blue light from phones.
Exposure to artificial lighting, especially at night, can confuse our 'body clock' and suppress our natural melatonin production – the hormone that promotes sleep. Sleep masks act as a shield, blocking out any signs of light and allowing us to indulge in an undisrupted sleep pattern.
Supplements
Sometimes, we just need a little extra nutritional boost to keep us on track, which is where our selection of supplements step in to help. Choose between vitamin sachets, beauty boosters and food supplement capsules to ensure that both your mind and body are performing at their optimum levels.
Whether you're looking to upgrade your energy reserves or regain focus and clarity, our range of supplements can help you to uncover your full potential.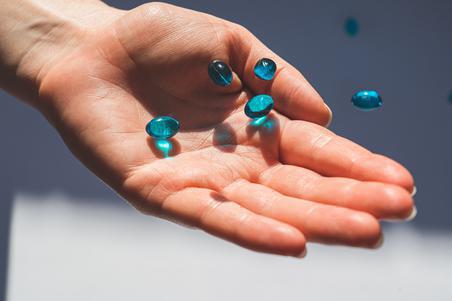 What are supplements?
Supplements, or vitamins and multivitamins, are pills that are composed of nutrients that are typically lacking in our every day lives. Vitamin D, Vitamin B12 and omega fatty acids are three of the main components of multivitamins that help us achieve a balanced diet.
The popularity of supplements has increased due to their convenience; you can digest all the nutrients you need in just a few seconds. They come in a variety of doses to help our bodies function, and are usually taken alongside our daily meals.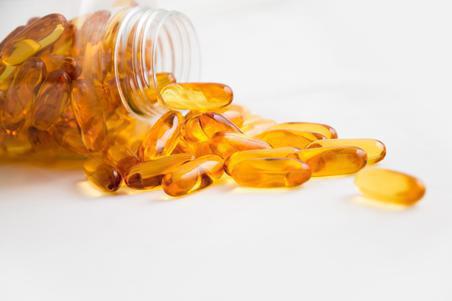 Which multivitamins should I take?
Usually, multivitamins benefit everyone, but some groups in particular. Vegans often suffer from a lack of B12, since it's only found in animals, therefore B12 supplements are especially beneficial to aid their immune system. Iron is another food source that is often lacking in many diets, so it's worth investing in iron supplements to maintain a balanced diet.
If you have issues with your skin, then skin care supplements should provide the antidote, and they're often easier to implement into your daily life than an arduous skin care routine. If you're struggling with the sight of thinning hair, hair supplements maintain the strength of your locks and add thickness.
Then finally, supplements like The Nue Co.Nootro-Focus improve your mental clarity, particularly helpful for those of you who suffer with stress.
Do multivitamins work?
Half the people in Britain have supposedly taken multivitamins, but do we actually need them? In truth, it depends. If you're young, healthy and enjoy a balanced diet, there are better ways for you to spend your money. However, there are some of you that can enjoy their rich benefits.
Multivitamins have been clinically proven to boost our skin, particularly negate signs of aging, and can be added to a skin care routine to achieve a radiant complexion. They also keep our hair looking strong and healthy, ideal for anyone with thinning locks.
Even if you have flowing hair and perfect skin, it's always worth checking out supplements that aide our mental health. The Nue Co. are the go-to brand for enhanced focus, a happier state of mind and reduced stress levels.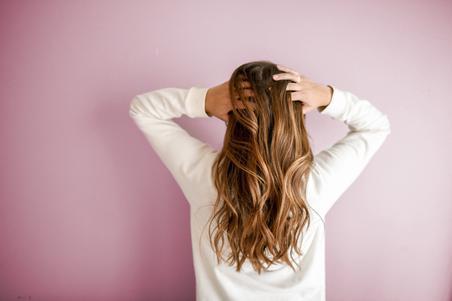 What are the different types of supplements?
The primary type of supplements are ones that help balance our diet. Vitamin D, Vitamin B12 and omega fatty acids are three of the main components of multivitamins that help us achieve a balanced diet.
There are also supplements which help support our hair and skin. Hair supplementsusually aid the growth of our hair and are specifically tailored to men who want to stunt hair loss or encourage hair stimulation. Brands like Hairburst provide a variety of supplements to encourage growth.
Skin supplements are one of the fastest growing industries in beauty. They contain ingredients like collagen, zinc and retinol which are clinically proven to improve the condition of the skin.
Finally, there are supplements that improve our mental health, which are always beneficial, particularly in times of stress.
Are supplements worth taking?
Which multivitamins you should take depends on your genetic makeup, your lifestyle and your diet. If you have a perfectly balanced diet that includes all necessary food groups, then you won't need any extra vitamins. Similarly, if you have radiant skin and bountiful locks, then you probably don't need any hair or skin supplements either. But, very few of us are lucky enough to have such a flawless appearance and health.
If you have issues with your skin, problems with hair growth or you know you're lacking certain food groups, then vitamins are undoubtedly worth taking. Vitamins that help our mental health are particularly worthwhile for anyone who suffers with stress and lack of concentration, and Vitamin D supplements have been known to help aide depression.
Sexual Wellness
Whether you're going solo or inviting your partner to join in on the fun, our selection of sexual wellness products is here to enhance your pleasure. Rediscover your inner Venus with a range of toys, supplements and essential female hygiene products to ensure that you make the most of your alone time.
Feed your intimate needs with some of the best brands in the business, such as Smile Makers, My Viv, and So Divine.
What is sexual wellness?
The main idea around sexual wellness is having healthy, open and respectful ideas around sex, sexuality, intimacy and relationships. Maintaining your own sexual wellness is important as it can affect your mental well-being and your physical state.
Sexual wellness certainly doesn't have one worldview. Instead, it's a wide-ranging category, which focuses on a number of things which can help improve your overall well-being. This can include everything from vibrators to feminine hygiene products and men's sexual wellness products to intimate hair removal items.
Sexual wellness is a unique and personal thing and can differ depending on your personal preferences.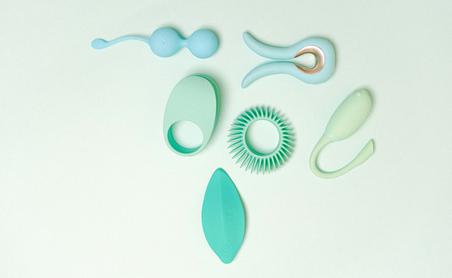 How can you improve your sexual wellness?
Communication is key to sexual wellness. Although it may be uncomfortable for some to talk about at first, it's important you have a positive and open approach when discussing sexual wellness in order to meet your needs and desires.
This may include purchasing products like vibrators and lubricants for yourself, or it could be having open discussions with partners about contraception and condoms.
Of course, if you have any worries or concerns, we recommend discussing with your partner or consulting a qualified health practitioner who can help you improve your sexual wellness.