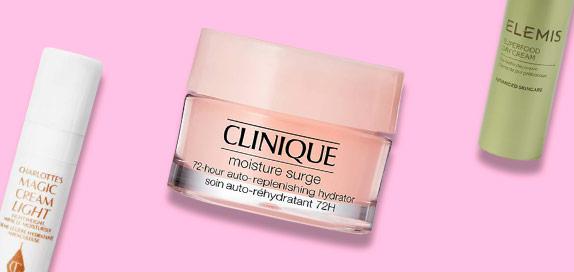 Day Moisturizers
A good day cream is your daily defense against environmental damage, pollutants, sun damage and everything in between - it's a step that can't be missed in your skin care routine! With the advances of modern skin care, many innovative brands produce moisturizers specific to the daytime hours, helping your skin stay protected, hydrated and smooth throughout the day. Read More
249 products found
Day Moisturizer
No matter your skin type (including oily!) you should always wear a day cream to hydrate. We have a variety of formulas on offer, from gel creams to lotions, so you can find your skin care staple. Whether you have dry, dull skin or sensitive skin that's prone to breakouts, we have the tailor-made product in our inclusive selection. Find vegan, cruelty-free, natural and organic formulas bursting with active, skin-loving ingredients.
The potency of the remedies keeps your skin looking sleek and fresh all day long, but the application is a daily process. Incorporate a supreme moisturizer into your daily routine and your skin feels softer and smoother in just a few weeks. So why not discover our marvelous moisturizers on site, as well as eye creams, face cleansers, toners, face masks and more?
From multitasking, tinted formulas to SPF for the face you can find your perfect match in just one click of a button.