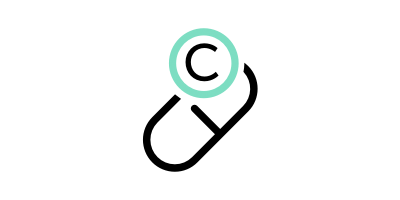 Vitamin C Skincare & Cosmetics
Say hello to the nourishing vitamin C, also known as ascorbic acid. Your health and skin will be dramatically improved by using this powerful, multifunctional and highly beneficial vitamin. Commonly known as the immunity booster for when you're sick, this ingredient actually has many external benefits, too. Here you can get all the information you need to understand why vitamin C is a dermatologist and consumer favorite.
Vitamin C isn't the only cosmetic wonder you need to be looking out for. Check out our pages on vitamin A and vitamin E to find out how the ingredients can boost your beauty routines.
See our vitamin c guide to answer your questions like what are the skin care benefits of vitamin C beauty products and what is vitamin C.
594 products found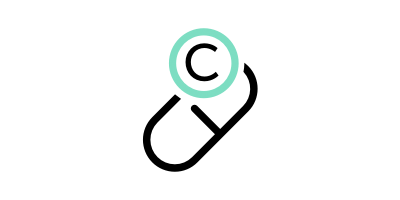 Frequently Asked Questions about Vitamin C products
What are the skin care benefits of vitamin C beauty products?
Vitamin C has a vast range of benefits, especially when it comes to skin care. This antioxidant-rich vitamin will neutralize free radicals, naturally exfoliate, promote the absorption of other ingredients and boost the production of collagen in your skin, which is why it's commonly used in anti-aging products.
Vitamin C brightens and evens your complexion, protecting your skin from discolouration and strengthening your its natural barrier to defend against UV damage caused by the sun.
What is vitamin C?
Vitamin C, also known as ascorbic acid, is a water-soluble vitamin that that can be found in many of your favorite fruits and vegetables. It's a popular dietary supplement because of its natural ability to protect your cells from damage.
This vitamin can also be found in a range of skin care products, including facial cleansers, exfoliators, creams, anti-aging formulas and serums.
What other ingredients or products go well with vitamin C?
Vitamin C goes well with a range of ingredients. For example, the dynamic, powerful duo of vitamins C and E will shield, protect and nourish your skin as they provide you with double the antioxidant power.
When vitamin C is paired with SPF it gives impeccable sunscreen as the vitamin absorbs into the skin to naturally protect you against free radicals and UV radiation.
You can also get a brilliant brightening effect when combining vitamin C with arbutin, an extract from the bearberry plant, which prevents the formation of excess melanin in the skin.
Are there any ingredients or products that vitamin C does not go with?
Although vitamin C is a godsend, there are a few ingredients that could cause irritation or ruin its effects.
Some ingredients that don't bring out the best in vitamin C are glycolic acid and salicylic acid. You'll need to wait a little while before applying a vitamin C product if you've used these ingredients – otherwise, you might experience irritation or redness.
Benzoyl peroxide is a moderate acne treatment that destroys bacteria but can ruin the molecular structure and effectiveness of vitamin C. If you're trying to cure acne scars then vitamin C is a great treatment, but if you want to cure acne itself, stick to benzoyl peroxide.
When is the best time to apply vitamin C beauty products?
You can use vitamin C products daily, but the best time to apply depends on the product. If you're using a photoprotective vitamin C product, its molecules are protected from being damaged by sunlight, meaning you can use it morning and night.
In cases where higher concentrations of vitamin C are used, the product can become photooxidative, meaning sunlight exposure will damage the molecules. This means it's best to use in the evening.
Be sure to read the instructions carefully before using, as these will give you specific directions for using a product.
Who should use vitamin C beauty products?
Anyone can benefit from using vitamin C-enriched products, but you should ensure you are using the right concentration for your skin type. Always test out new products before incorporating them into your routine in case irritation occurs.
Are there any negative side effects of vitamin C beauty products?
The only negative of vitamin C is that you must be careful which ingredients or products you choose to pair it with, especially if you have sensitive skin as it could cause irritation and redness.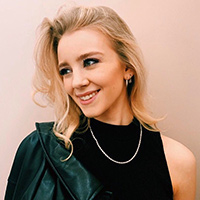 Written by Ellie Child, Beauty Editor