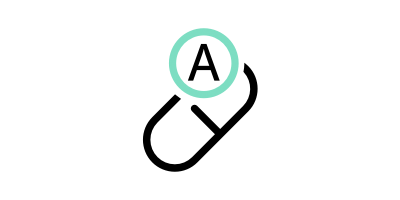 Vitamin A in Cosmetics
Vitamin A is a nutritional supplement, also known as retinol. It is renowned as a youth-regenerating vitamin and is often used in health and beauty products because of its anti-aging properties. It increases cell turnover, stimulates collagen production and, when taken internally, supports bodily functions and the immune system.
Learn about other beauty-enhancing vitamins on our vitamin E and vitamin C pages!
See our vitamin a guide to answer your questions like what is vitamin A and who shouldn't use vitamin A beauty products.
301 products found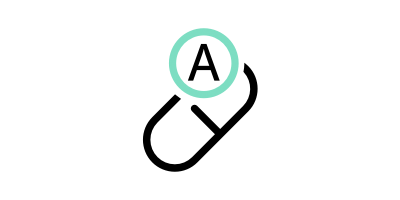 Frequently Asked Questions about Vitamin A products
What is vitamin A?
Vitamin A is a powerfully antioxidising fat-soluble vitamin. It comprises a group of compounds including retinol, retinal and retinoic acid.
Who shouldn't use vitamin A beauty products?
Vitamin A-based products are unsuitable for children and pregnant women, as they often contain a high concentration of retinoids that can be particularly harmful.
People with a vitamin A allergy should avoid retinol beauty products as they contain high levels of vitamin A that can trigger allergic reactions.
How often should I be using vitamin A beauty products?
To start with, incorporate a mild vitamin A formula (like retinaldehyde or the mildest retinyl palmitate) into your routine. Use it once a week and then slowly increase your usage, allowing your skin to adapt for best results.
It's important to regularly observe the way that your skin reacts to specific formulas and product combinations, as every skin type will react differently, depending on the strength of the retinol in the product. Sensitive skin types should take caution as retinoids can easily irritate and redden the skin.
Whatever your skin type, you should only use a very small amount of topical vitamin A; applying too much can result in seriously dry and irritated skin. When in doubt, always refer to the manufacturer's instructions.
What are the skin and health care benefits of vitamin A beauty products?
Vitamin A is a key nutrient that keeps your skin healthy while supplying an array of anti-aging benefits, including reducing the visibility of dark spots, hyperpigmentation and fine lines. It's widely used in skin care products for its nourishing and protective properties, which stimulate skin cell regrowth and boost tissue repair to help to combat breakouts.
If ingested – within foods or dietary supplements – vitamin A also helps to maintain good, healthy vision and support your body's natural defenses against illness and infection.
Who should use vitamin A beauty products?
It is recommended that you incorporate vitamin A into your skin care regimen as soon as possible to combat UV damage and signs of aging, and maintain optimal skin health. The vitamin is especially beneficial for people who suffer with acne or blemishes as its antioxidising properties promote skin healing and tissue regeneration.
Vitamin A can also be taken as a dietary supplement to treat and prevent vitamin A deficiency.
Are there any drawbacks/side effects of vitamin A beauty products?
Vitamin A increases sun sensitivity as it encourages skin cell turnover, leaving you with skin that is delicate and easily sensitized. It is often recommended that retinol skin care products are used at night to avoid the risk of sun damage. For the same reasons, you shouldn't use retinoid prior to waxing or laser procedures – your skin will simply be too vulnerable.
In general, retinoids can be very irritating and drying to the skin if used too often or incorrectly – especially when you first start incorporating them into your skin care routine.
Can I use a beauty product containing vitamin A/retinol in combination with AHAs or BHAs?
Yes, it is fine to use a vitamin A/retinol product in conjunction with AHAs or BHAs, which exfoliate dead skin cells. For the best anti-aging results, we recommend using an exfoliator and a retinol product (e.g. a night cream or serum) to maximize the results. You must make sure to keep an eye on the way your skin reacts product combination.
What are the different vitamin A derivatives?
The derivatives of vitamin A are known as carotenoids (found in plant-based products) and retinoids (found in animal-based products). They both provide the body with a variety of health benefits from boosting tissue repair to promoting skin cell regeneration.
To be even more precise…
Retinoids –These are known as prescriptive retinol products, and are often identified as the brands Retin-A and Differin. When applied to the skin, retinoids combat hyperpigmentation, scarring and fine lines.
Retinol –This is the alcohol form of vitamin A, which is a great alternative to retinoic acid for long-term use. It is used by many cosmeceutical skin care companies as it easily adapts to the skin after a few uses.
Retinyl Palmitate –This is the ester of vitamin A that combines retinol with palmitic acid, which then converts to retinoic acid. Its strength is significantly lower than other derivatives because the conversion takes a while, which means it loses potency. It is a good alternative to use in conjunction with other retinol-based products to build efficacy and enhance results.
Retinaldehyde –The most potent form of vitamin A, retinaldehyde requires minimal conversion and causes little to no skin irritation. Retinaldehyde is an expensive ingredient that is often used in high-end skin care formulations, so in most cases it unfortunately comes with a hefty price tag.
How do you use prescription vitamin A products?
A prescription vitamin A product (or retinoid) should be used in your evening skin care routine as follows:
Use your cleanser, toner and exfoliator with AHA or BHA as normal
Apply your retinol prescription product
Use any brightening products after applying the retinoid
Apply a serum or night cream for maximum effect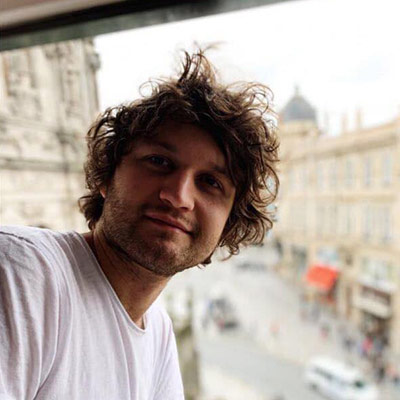 Written by Luke Chapman, Beauty Editor