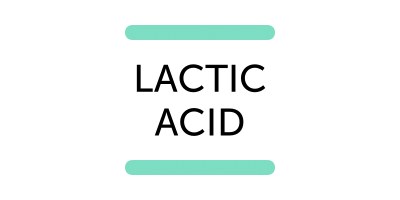 Lactic Acid for Skin
Lactic acid is one of the most powerful and popular alpha hydroxy acids (AHAs) in skin care today. It helps to reduce acne breakouts, diminish the appearance of wrinkles and targets other signs of aging.
Find out about other AHAs used in beauty products, including citric acid and glycolic acid.
See our lactic acid guide to answer your questions like which skin types benefit most from lactic acid beauty products and will lactic acid beauty products irritate my skin.
197 products found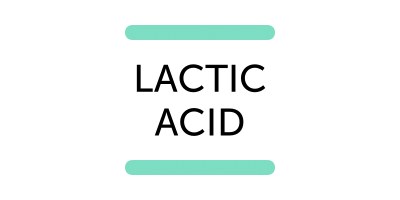 Frequently Asked Questions about Lactic Acid products
Which skin types benefit most from lactic acid beauty products?
Lactic acid-based products are most beneficial to those with mature, sensitive and acne-prone skin, but they can work well on all skin types.
Will lactic acid beauty products irritate my skin?
Lactic acid is one of the gentler acids, so it is a lot kinder to the complexion. It can become irritating to the skin, causing redness and inflammation, but only if you overuse or misuse the product.
How often should I be using lactic acid beauty products?
We recommend using lactic acid-based products on the skin once a day, in the evening. If you have sensitive skin or are completely new to acids, then we suggest starting with a product that has a low lactic acid-concentration. Make sure you check and observe the way your skin reacts to specific beauty products to prevent any harmful effects.
Who should use lactic acid beauty products?
People with sensitive, oily, acne-prone or mature skin will benefit the most from lactic acid as it gently exfoliates without penetrating as deeply into the skin as other acids. This means it is less likely to cause irritation.
What is lactic acid?
Lactic acid is a naturally occurring alpha hydroxy acid derived from milk, fruit, vegetables and other plants. It is a gentler form of acid that is used in skin care products to provide them with skin-resurfacing and anti-aging properties.
What are the skin care benefits of lactic acid?
Lactic acid supplies moisture to the skin, as well as an array of anti-aging benefits, such as the ability to reduce the appearance of fine lines and wrinkles. Its main purposes are to promote skin cell renewal by buffing away dead cells and stimulate collagen production, revealing softer and smoother skin.
Lactic acid works wonders to improve the condition of acne-prone skin by purifying oily complexions. It's also extremely beneficial for repairing sun damage.
Which kinds of beauty products contain lactic acid?
There are a variety of skin care products that utilize the effects of lactic acid, such as face masks, skin peels, serums, moisturizers or cleansers. The Ordinary and REN Clean Skincare are just some of the best brands that offer lactic acid-based beauty products.
You can combine the formulas to maximize results, but it is important to regularly observe your body's reactions to the products to ensure you are not harming or irritating your skin.
Does lactic acid have any drawbacks/side effects?
Sun sensitivity
Even though lactic acid is mild in comparison to other acids, it is still considered a powerful AHA, due to its strong exfoliating effects.With regular use, the skin becomes vulnerable and more prone to sun damage, meaning that a high face SPF must be worn whenever you are exposed to the sun. This protects your skin and prevents photoageing.
Over exfoliation
Over exfoliation is a serious risk that comes with any face scrub or skin exfoliant. It can cause the skin to look red and feel irritated or even suddenly peel or flake excessively. This might occur if you use lactic acid along with too many other harsh chemical or physical exfoliators.
Acid burns
Acid burns may occur if you use an acid peel at a very high strength or if you combine lactic acid with too many other chemical exfoliants.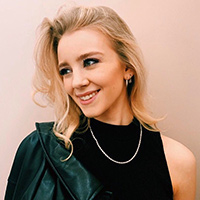 Written by Ellie Child, Beauty Editor