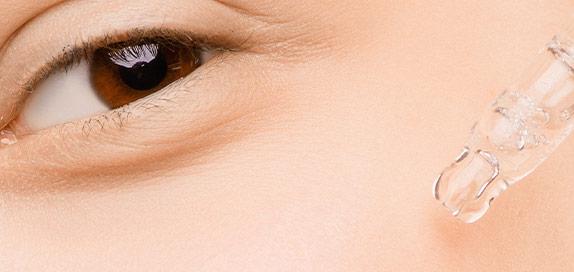 Targeted Skincare
Our impressive selection of skin treatments features top-of-the-range brands like Elizabeth Arden, Clinique and Darphin, so you can rest assured your complexion is in good hands. Read More
271 products found
Skin Care Treatment
If your face ever feels dry, oily or lacklustre – we've got you covered. No matter what your skin concern, our outstanding range of skin treatments can help you get back on track to a healthy, radiant complexion.
Shop the likes of overnight facial serums, face moisturisers and refreshing daily face mists, all of which have been specially formulated to tackle everything from acne and blackheads to rosacea and age spots.
Or, discover more targeted solutions like peels, pore strips and brightening creams in order to correct common skin worries and repair the damage caused by negative environmental factors, such as pollution.
Whatever you need to achieve soft, smooth and renewed skin, it's right here at your fingertips. Whether you stock up on cult-products from fan-favorite brands or experiment with multiple remedies to find your true match, you can look forward to revealing skin that is visibly transformed.
So, show your skin some love and work these superlative treatments into your usual beauty regime – you won't regret it.
Acne Skincare
When those unwelcome red spots come around, be ready and waiting with an expert remedy. Here, you can browse amongst some of the best, most-raved about acne and problem skin solutions that work overtime to zap away those uninvited guests.
Anti-Aging
We're all looking for that secret potion to fight back against the signs of aging. We do our best to arm you with the finest lotions and potions for the job, featuring youth-boosting ingredients from an array of beauty brands across the price spectrum such as La Prairie and Elemis.
Anti-Pollution Skincare
City life is all fun and games until it starts to wreak havoc on your skin. Counteract damaging environmental factors with our anti-pollution collection to save your skin from premature aging and dulling. Leave the gray tones for the city skyline, not your skin.
Skin Products for Blackheads
You've nailed your foundation, highlight and contour, but that still doesn't stop uninvited blackheads and enlarged pores from shining through. This range allows you to prep and treat minor impurities, leaving you with the flawless visage you deserve.
Dark Spot Correctors
Radiant complexions don't have to belong to just those who walk the red carpet. Oh no, with our accessible range of skin-loving creams and treatments, you can tackle dulling and dark spots without the help of a celeb skin specialist or facialist. Let the professionals behind Caudalie, GUERLAIN and many others brighten up your skin within the comfort of your own home.
Dry Skin Products
Having a dehydrated complexion isn't an easy challenge to overcome – any regular dry skin sufferer will tell you that. However, with the right tools in your kit, even the driest of skin types can be given the dewy results you've been dreaming of. Shop for some of the most elite treatments to banish parched complexions today.