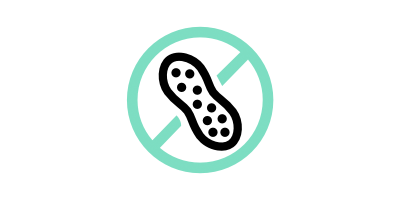 Nut Free Beauty Products
Nuts are great: from promoting hair growth to combatting skin conditions, their oils are incredibly useful in skin care and makeup. But if you suffer with a nut allergy, fear not! Right now there is an ever-growing variety of nut free products available that are formulated to be just as effective. Nut free cosmetics are often organic formulations that utilize natural ingredients, offering a range of products that nut allergy sufferers can use – without sacrificing any beauty benefits.
Avoid allergic reactions by checking out our hypoallergenic and gluten-free cosmetics pages, too!
See our nut free guide to answer your questions like how can you identify a nut free beauty product and what does nut free mean.
74 products found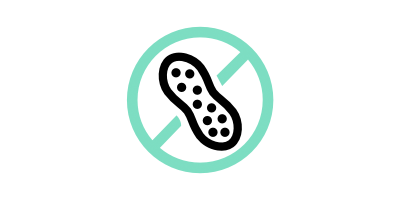 Frequently Asked Questions about Nut Free products
How can you identify a nut free beauty product?
You can identify a nut free product by the labeling. It is there to advise the customer on any ingredients that could negatively affect allergy sufferers.
Cosmetic products sold within the EU must have a complete list of ingredients in a standardized format which is called the INCI (International Nomenclature of Cosmetic Ingredients).
What does nut free mean?
The term nut free simply means that the product has been formulated without any nuts or nut derivatives.
What is a tree nut?
A tree nut is a type of nut that grows on a tree. Unlike peanuts, which are technically classed as legumes and which grow underground, tree nuts have a distinct outer shell that protects and holds the nut. Examples include: walnuts, cashews, chestnuts, pine nuts, pecans, hazelnuts, macadamia nuts and pistachios.
Who should use nut free beauty products?
Nut free products are most beneficial to those who suffer with nut or tree nut allergies, as the products eliminate all nut derived ingredients, substituting them with other natural alternatives to minimize the risk of allergic reactions, without sacrificing any benefits.
Even if you do not suffer with any form of nut allergy, you can still relish the nurturing properties that nut free cosmetics bring.
How can I recognize a nut or nut derived ingredient on a cosmetic label?
Food-based ingredients in cosmetics are often listed on labels using Latin terms – so don't always expect it to be easy to spot whether a product contains nuts or not. It's a good idea to find out the Latin names for ingredients you are allergic to, just in case. For instance, 'chestnut' might be listed as 'castanea sativa'.
Who can benefit from nut free skin care?
Nut free skin care products are suitable for sensitive skin and can also help to improve the condition of eczema due to the soothing and comforting nature of the formulas. Discover a range of nut free skin and body care products here at Cosmetify, including night creams, body oils and shower gels.
The demand for nut free skin care is rapidly increasing, meaning that the risk of there being nut oil in cosmetic formulas is lower than ever. But even so, it is strongly advised for those with nut or tree nut allergies to invest in natural and organic formulations – just to be on the safe side.