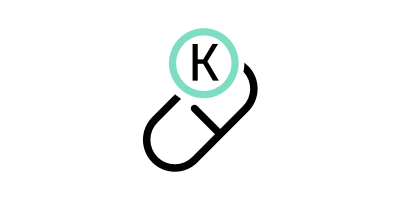 Vitamin K for Skin & Hair
Vitamin K is perhaps the least known out of the vitamin group, yet that doesn't mean it's the least important. It has many health and skin care benefits, and is an unsung hero in a balanced diet. Despite its numerous benefits, a study estimated that 99 out of 100 people were failing to get their required amount of vitamin K.
Follow our guide to find out where you can source vitamin K and how it can help your skin and body.
See our vitamin k guide to answer your questions like what is Vitamin K and what benefits does vitamin K have for the skin.
5 products found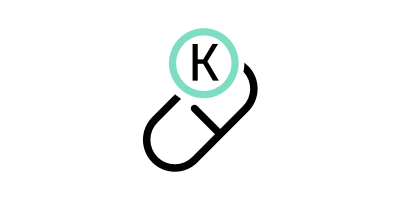 Frequently Asked Questions about Vitamin K products
What is Vitamin K?
Vitamin K is a fat-soluble vitamin that's part of the vitamin group, and is often divided into two main components: K1 and K2. You can find vitamin K1 in the ingredients you'd use in a salad, primarily spinach and kale. It's also found in vitamin oils and cereal grains.
Vitamin K2 is usually found in animal bi-products such as egg yolks and butter. It's also produced by the bacteria in our gut, which is imperative to maintaining a healthy body.
What benefits does vitamin K have for the skin?
There are multiple skin care benefits of vitamin K, though it's prominent function is to heal the skin when it's been bruised or cut. It helps aid the healing process and supports the skin's barrier when it's been compromised.
Vitamin K has proven to be useful in reducing inflammation, redness and swelling, and even soothing eczema in some cases. Its healing properties are also adept at treating stretch marks, spider veins, scars and dark spots.
As well as healing the body, vitamin K has shown signs of negating the aging process. It stimulates cell growth for a smoother, younger-looking complexion.
Does vitamin K help with wrinkles?
Vitamin K has been known to work as an effective antioxidant. It protects against free radicals and environmental pollutants, two of the biggest causes of aging skin and wrinkles.
It also helps protect the collagen in the body, something that is crucial in maintaining a youthful complexion. When your skin lacks collagen, it loses its ability to stretch, thus resulting in fine lines and wrinkles.
When a healthy dose of collagen is maintained, the skin appears plumper, brighter and younger.
Can vitamin K help with hair growth?
Unfortunately, hair loss is a hugely complex area that has many variables, so it's hard to pinpoint specific causes or solutions. However, there is some evidence to suggest that vitamin K can help maintain a healthy head of hair.
Vitamin K2 is necessary to control our calcium intake, and in turn, calcium is vital in managing testosterone levels. This is linked to regeneration and regrowth of hair strands, which can potentially reverse hair loss.
Does taking vitamin K help with dark circles under your eyes?
Dark circles can oftentimes make us look tired and older, which is why many of us work so hard to conceal them. The area around the eye becomes discolored because of the fragility of the blood vessels, which are often compromised by a lack of sleep.
Vitamin K is adept at strengthening the blood vessels and regulating bleeding. Instead of concealing dark circles, it addresses the root cause of the problem.
What other ingredients or products go well with vitamin K?
The potency of vitamin K is amplified when paired with retinol and caffeine. These two ingredients are proven to stimulate collagen production, which boosts the elasticity of the skin and reduces the appearance of fine lines, wrinkles and dark circles. These are the three main ingredients to incorporate into your routine if you want to fight the aging process.
They make dark purple blood vessels less visible, produce a plumper appearance and a youthful complexion.
Are there any side effects to using vitamin K products?
There are no known side effects of vitamin K, however, those who are prone to suffering from blood clots may need to consult a doctor before using vitamin K products. Vitamin K thins the blood, which is usually a health benefit, but it's worth checking with your GP just to make sure if you have any concerns.
Can you have too much vitamin K
There's actually not enough evidence to definitively prove whether you can consume too much vitamin K. However, it's not something worth worrying about. By eating a balanced and varied diet, you should consume the right amount of vitamin K. Using vitamin K skin care products is extremely unlikely to cause any distress to the skin or body.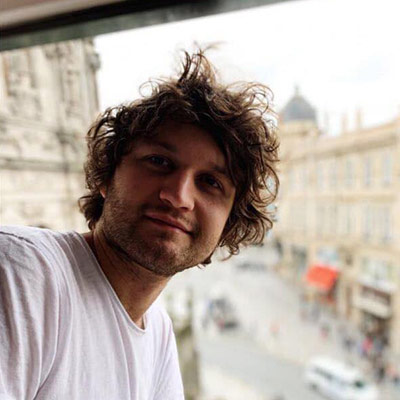 Written by Luke Chapman, Beauty Editor