Inglot Cosmetics
Embrace the Inglot Cosmetics collection of face powders, eyeshadows, highlighters and other products. Be sure that you sign up with us so that you never miss the brand's offers and sales.
39 products found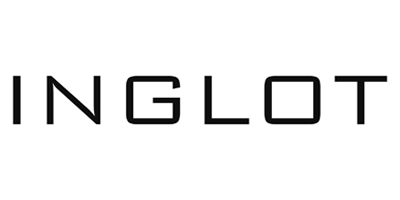 Uncover the bold pigments and scientific formulations behind the beauty must-haves from Inglot Cosmetics.
Founded in 1983 by Wojciech Inglot, this brand has since cemented itself as one of the major players in the beauty industry. Over the years, they have gone from strength to strength and in 2006 they gained 800 retail locations over six continents. This long-standing global recognition has also ensured they are continually involved with prestigious fashion shows across the world, as well as theatrical shows on Broadway.
From foundations to eyeshadows and lipsticks to highlighters, Inglot have everything you need to kit out your makeup bag. They pride themselves on their popping pigments, high-quality ingredients, nourishing formulas and of course their affordable price tags.
So, whether you're a beauty newbie a professional MUA, this brand is your go-to for makeup essentials which take your skills to the next level.
Browse the Inglot Cosmetics range today and shop your favorites on Cosmetify.
Why We Like Inglot Cosmetics
"At Cosmetify HQ, we love the colorful products Inglot Cosmetics have to offer. From popping eyeshadows to creamy foundations, there's something to suit all types of beauty lovers. Whether you're just starting out or you're a professional artist, they have everything you need to give you the beauty boost you need! "
Rebecca Jenkinson
Where can you buy Inglot Cosmetics products in the US?
You can buy Inglot Cosmetics products from a variety of stores in the US, including Look Fantastic and Beauty Bay.
We compare prices from across the web, meaning you can easily find the cheapest place to buy face powders, eyeshadows, highlighters and more by Inglot Cosmetics.
Frequently Asked Questions about Inglot Cosmetics
What's the cruelty-free status of products made by Inglot Cosmetics?
Inglot Cosmetics is a cruelty-free brand. To our knowledge it does not test on animals, nor does it ask others to do so on its behalf.
Inglot Cosmetics claim to have Hypoallergenic products. Does this mean they won't affect my allergies?
Some of the products in the Inglot Cosmetics range are classed as hypoallergenic (or less likely to cause allergic reactions). These are clearly marked on product pages.
Do Inglot Cosmetics use Parabens?
As there is a growing concern about their inclusion in cosmetics, Inglot Cosmetics have a selection of paraben-free products (use our filters to see them)
Are the ingredients used in Inglot Cosmetics products suitable for vegans?
Not all of Inglot Cosmetics products are vegan-friendly, but some are made without animal-derived ingredients or by-products and are suitable for vegans. Where applicable, this is highlighted on the product page.