The Frank Body Beauty Guide for Beginners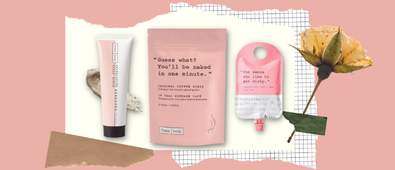 When it comes to clean, coffee-based skin care, Frank Body are the experts. Their Frank Body Coffee Scrub caught the eye of millions on social media, landing them at the top of everyone's wish lists. Today, the brand has developed multiple ranges that cater to every inch of your body. To simplify your shopping experience, we've run through their best product lines to help you find your best tub-time routine yet!
Frank Body Scrubs Range:
Frank Body are loved and known for their Australian-made coffee scrubs and have earned themselves a place in the hearts and homes of beauty addicts everywhere.
Specializing in body scrubs, the brand has grown since their one-off Frank Body Original Coffee Scrub and now provides an array of different scrub formulations. Today, the brand has ventured out to deliver a whole host of skin-enhancing scrubs that buff away dead skin cells and help with the appearance of cellulite, dullness and uneven skin textures.
From shimmer-infused formulations to bath scrubs and soaks, Frank Body are here to save your skin with their epic exfoliating range.
The OG of all body scrubs. Arriving in an Instagram-worthy pouch, this coffee-based scrub helps to buff away dirt, grime, dead skin cells and old fake tan to reveal a beautiful smooth and glowy bod.
This all-natural, vegan-certified scrub contains a mix of kind-to-skin ingredients that help to fade away the look of scars and stretch marks. Robusta coffee grinds are included to stimulate blood flow and encourage collagen production which produces plumped-up, healthy results in a flash.
Scrub your way to softer skin with this results-driven exfoliator from Frank Body.
This fuss-free formula delivers all of the skin enhancing benefits from the brand's original coffee scrub but without the mess. This epic scrub can be used on dry and/or wet skin for instant results that get your skin looking and feeling its absolute best. As with all Frank Body products, this product is 100% natural and is suitable for both vegetarians and vegans.
Fade the likes of scars and uneven skin tones with Frank Body's beauty-focused scrub. This soil-like body scrub tackles common skin woes such as dullness and hyperpigmentation to reveal a more even-looking surface.
Utilizing natural, Australian ingredients, the scrub imparts an antioxidizing power that gets to work on dry patches and pigmentation, keeping the skin protected at all times. Macadamia oil is also included within the mix to hydrate and nourish, while eucalyptus brings forth its antiseptic benefits.
Frank Body Face Range:
After the worldwide success of their body scrub range, Frank Body have decided to branch out and provide us with a selection of skin-beautifying formulations that are gentle enough to be used on the face. Within this range, you can expect to find a collection of face scrubs that buff away dead skin cells, as well as soothing moisturizers, cleansers and balms that act as the perfect post-scrub solution. Discover the brand's cult-followed lip balm and lip scrub whilst bathing your skin in a cocktail of nourishment with some new skin care essentials.
Ideal for all skin types, this diverse skin care range helps to smooth, brighten and hydrate even the most neglected of complexions.
Treat your pout to a surge of natural nourishment with this moisture-rich balm.
Banishing the likes of chapped lips, this restorative formula covers the skin in a wash of hydration and protection, adding a shielding barrier that wards off the damages caused by extreme weather conditions. Lanolin features within the mix to combat dryness, while coconut, olive and grapeseed oils impart a rush of nourishment for that feel-good sensation.
Coffee arabica seed oil lends its ability to improve blood flow and collagen production to add a fuller look upon the lips.
Reveal a brighter, healthier visage with this kind-to-skin face scrub and relish in a good skin day – every day.
Kaolin is utilized for its ability to extract oils and skin impurities, minimizing the appearance of enlarged pores and blackheads for the flawless complexion you deserve. Meanwhile, a potent blend of coffee, bamboo and walnut work together to buff away dead skin cells to uncover a smoother, more radiant visage. Better still, the mask is made from all-natural ingredients for kinder results!
It's time to detox your skin with the all-natural, all-vegan Frank Body Charcoal Face Cleanser.
Drawing out impurities, this powerful cleanser works on enlarged pores and greasy complexions, balancing out the skin's surface for a decongested finish. Charcoal is the key ingredient within this blend as it is known for its deeply cleansing properties. Salicylic acid melts away dead skin cells with its exfoliating properties, while a cocktail of echinacea and natural oils acts as a soothing barrier to prevent dryness.
Take your coffee addiction one step further with this caffeine-infused hydrator from Frank Body.
Pepping up duller skin types, this lightweight moisturizer wears beautifully throughout the day to provide a shielding action against dryness. Once applied, the formula delivers a blanket of skin-loving comfort upon the complexion, helping to energize the skin as it hydrates.
Arabica coffee seed oil, cocoa and shea butters are mixed together to impart a wash of nourishment, while vitamins E, A and D work to simultaneously protect, perfect and enhance your glow.
Frank Body Kits:
It's time to spoil yourself rotten and get your glow on with a range of specially curated Frank Body kits and sets.
Combing together some of the brand's most coveted items, this selection boasts a whole host of duos and trios that work in tandem with one another to ensure that you make the most of your tub time. Choose between their sell-out lip kits for a kissable pout or opt for a set of Frank Body's staple scrubs for an enviable, show-stopping glow.
Frank Body kits are big on results yet small in price, making them a self-care investment worth shouting about.
Your holiday skin care essentials, sorted. This trio of post-flight must-haves helps to revive tired skin, injecting it with a surge of much-needed hydration.
The set contains three of Frank Body's cult-followed items. First up is their Original Coffee Scrub which delivers a top-to-toe, skin-buffing magic. This is followed by the accompanying My Original Face Scrub which works similarly to the body scrub but with a much gentler buffing action. Finally, the brand's renowned Glow Mask delivers your moisture fix with a side of caffeine to pep up tired-looking complexions.
Pucker up, the Frank Body Cherry Lip Duo is here to maximize your pout with lashing of hydration, nourishment and feel-good ingredients.
This set contains the brand's coveted Cherry Bomb Lip Tint to heal up neglected, chapped lips, while the matching Cherry Bomb Lip Scrub buffs away dead skin cells for a smoother finish.
No time to spare? No worries, the Frank Body The Multi Maskers Kit is here to save the day by clearing up your skin woes in a flash, making self-care quicker and easier than ever before.
This powerful duo helps to revive and refresh your complexion by feeding it with the all-natural ingredients it's been crying out for. Choose between the Glow Mask in order to perk up fatigued skin or opt for the Anti-Drama Face Mask to clear up enlarged pores and soothe redness.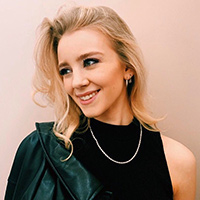 With five years' experience under her belt, Ellie has worked alongside a range of highly regarded makeup artists, giving her a real insight into what consumers should be spending their money on.