The Best Color Correctors for Dark Circles & Pigmentation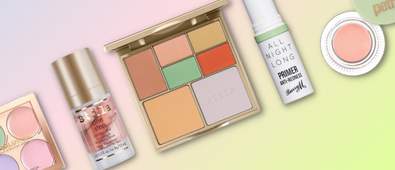 When it comes to achieving that airbrushed complexion, there's one tool in your kit that you're probably missing: a color corrector.
These pretty pastel hues are your fast-track pass to a totally even visage, helping to fix even the most stubborn of skin woes. The best way to cheat a fully rested visage is to invest in a decent color correcting palette, and luckily for you, we have a fair few recommendations.
Not sure where to begin? Let's start by running through what each shade does for you and your complexion (hint: sleepy gals will definitely want to purchase the orange hue).

Green color corrector:
Don't worry, applying a green hue to your face is not as daunting as it sounds! Red and blemish-prone skin types will benefit most from this color corrector. The green hues balance out unwanted redness, making it the ideal tool to minimize the severity of acne scars and newly formed spots.
Orange color corrector:
Ideal for dark circles and blue undereye bags, the orange color corrector banishes any signs of tiredness and fatigue. We love this shade for brightening up dull spots and the tell-tale signs of booze-fueled nights.
Yellow color corrector:
This tone is used on warmer and olive skin tones, highlighting key areas whilst also concealing any gray areas. It can also be used on blue/brown under eye bags.
Purple color corrector:
We recommend using the purple color corrector on washed-out skin tones. This vibrant color may seem a little intimidating at first but once blended in helps to fight off the appearance of sallow skin.
Peach color corrector:
Used on darker tones, the peach shade is used as a base for under eyes and works particularly well with concealer. It's important to not use too much of this shade though!
This highstreet favorite combines two colour correcting shades together with three concealers to provide the ultimate on-the-go touch-up kit. Each blendable shade smooths gently in to provide a high-pigment coverage that masks away impurities and blemishes.
Loved for its silky texture and lightweight finish, the Barry M All Night Long Primer Stick Colour Correcting works on perfecting any and every skin concern, giving you an even base to work with when it comes to your concealer and foundation. This fuss-free stick ensures minimal mess, helping you to keep on top of your color correcting game.
This cream color correcting palette is made up of the four key shades, ensuring that all areas are accounted for. Once applied, skin looks totally even with an airbrushed texture that is ready for the application of foundation and concealer.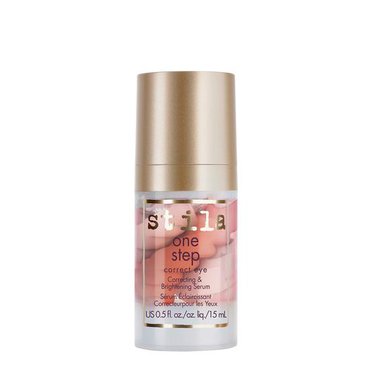 $26.60

$38.00

(30% off)
We love a does-it-all formula here at Cosmetify, which is why the Stila One Step Correct Eye Correcting & Brightening Serum is an essential in our makeup kits. It features an iconic triple-swirled-helix serum that soothes and softens skin whilst evening out all forms of discoloration.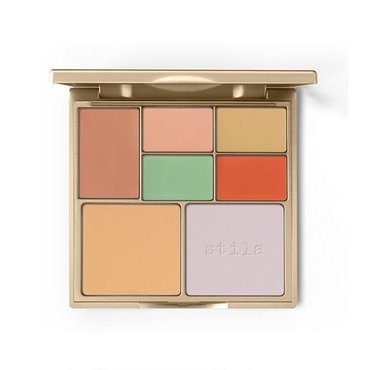 $45.00
This unique colour correcting palette reduces the appearance of redness and other signs of discoloration by imparting a color-changing capsule that adapts to your skin tone. A mix of pigments tackles all your specific needs, all in one nifty palette.
Go To Store
Arriving in a selection of tone correcting colours, this priming solution from Rimmel preps the skin for the application of foundation, promising a smooth base that locks your look in place whilst evening out discoluration. The best part? It includes soothing lavender oil and vitamin B to nourish the skin!
Correcting your discoloration doesn't have to cost a bomb, not with the Revolution Matte Base Corrector Kit at least!

This creamy formula blends seamlessly in to provide a second-skin texture that masks redness, dull tones and even dark circles, making it a must-have for beauty lovers everywhere.
Sweep on the blendable color correcting pigment of the Cover FX Correct Click Undereye to unlock the secret behind a flawless visage. Focusing on dark circles and puffiness, this cosmetic stick cancels out discoloration with complete ease. It even fits perfectly into your purse for on-the-go top-ups!
Made using a finely milled powder, this correcting palette contains all of the key colours that disguise the life cycle of a bruise or blemish at every stage, all the while treating the skin to a mattifying action. Simply smooth each powdery shade on and blend out for a second-skin finish!
Inject a little extra vibrancy back into your visage with this Correction Concentrate from PIXI!

Its super blendable formula smooths in to minimize the appearance of fine lines, dark circles and uneven skin tones, making it the ultimate base product. Better still, the formula contains vitamin A, C and E to fight off the first signs of ageing whilst rosehip extract helps out with the skin renewal process.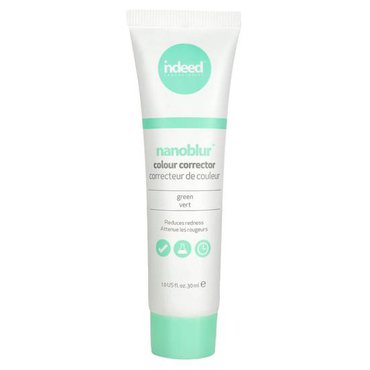 $23.50
Blur away common skin impurities with the filter-like Indeed Labs Nanoblur Colour Corrector. This all-vegan, cruelty-free formula banishes the likes of harmful chemicals, such as alcohol, mineral oil, SLS & SLES, and phthalates, treating the skin to a wash of feel-good coverage that beautifies with every application.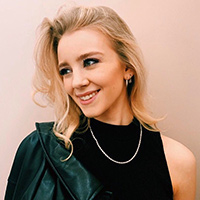 With five years' experience under her belt, Ellie has worked alongside a range of highly regarded makeup artists, giving her a real insight into what consumers should be spending their money on.