The Best Sheet Mask for Every Skin Type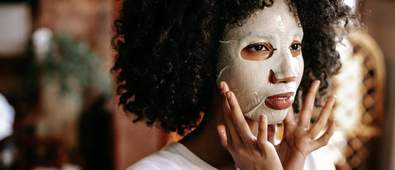 If there's one travel essential skin care item we've fallen in love with recently, it's the humble sheet mask. This nifty packet of skin-loving goodness helps us to put our best face first wherever we are, and with minimal mess. Whether you're jetting off on a plane, heading to your staycation home or relaxing in the tub, sheet masks make the perfect, fuss-free accessory that delivers spa-like results within minutes.
But with so many to choose from, finding the perfect sheet mask for your skin type can seem overwhelming. Luckily, we've put our in-house beauty experts to the test to try out some of the best face mask sheets on the market.
Best for: Acne-prone skin
This targeted sheet mask is your fast-track pass to clearer, spot-free skin. Containing two separate masks for the upper and lower parts of the visage, this unique treatment utilises two specialized formulas that tackle all forms of spots, including ones caused by diet, perspiration and hormonal changes. Mask 1 combats bacteria-prospering sebum to minimize any unwanted shine and environmentally caused spots, while Mask 2 focuses its attention on soothing hormonal breakouts.
Ah yes, the humble Garnier sheet mask. These budget-friendly masks are probably one of the nation's favorite skin care essentials – and with good reason, too! Filled to the brim with nourishing ingredients, this sheet mask envelops the skin in a blanket of comfort that soothes redness, dryness and irritation. We promise that you'll be waking up to softer, smoother skin come the morning!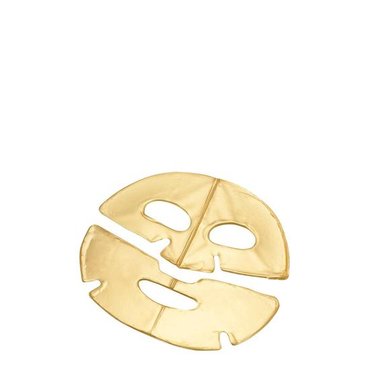 $135.00
Mature skin deserves something a little extra luxe, which is why we always opt for the MZ Skin Hydra Lift Golden Facial Treatment Mask. This intensely hydrating and firming sheet mask revitalizes tired-looking skin and utilizes pure gold extracts that penetrate the deeper layers of skin via nanotechnology. The gold particles work to boost cell repair, moisture levels and circulation. The result? Younger, stronger skin in a flash.
Go To Store
We fell in love with the GLAMGLOW Thirstymud Hydrating Treatment, so naturally, we were due to become obsessed with the matching sheet mask. This hydrating treatment is infused with the brand's signature replenishing vegan cream that gets rapidly to work on dry skin types. Passionfruit seed oil, mango seed butter and provitamin B5 join forces to condition, hydrate and strengthen the skin's barrier, resulting in a glowing complexion that looks as good as it feels.
Best for: Combination/oily skin
Mattify your visage with the ultimate oil-busting skin care tool. Boasting a plush microfibre texture, this sheet mask soaks up any excess sebum and impurities, whilst also reducing the appearance of enlarged pores. In turn, skin looks beautifully mattified and refined.
Transform your complexion into a glowing base with the Rodial Vitamin C Cellulose Sheet Mask. Featuring vitamin c, vitamin b3, amino acids and hyaluronic acid, this skin care essential instantly boosts luminosity levels whilst smoothing down uneven textures. It's the ultimate luxury treatment that truly renovates even the most neglected of skin types!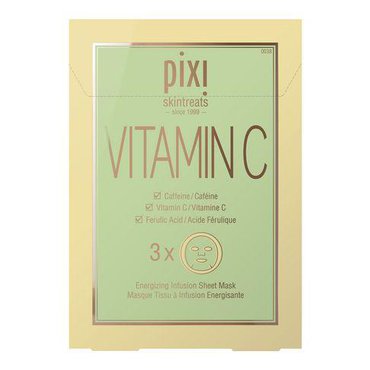 $12.00
Perk up fatigued skin types with a truly energizing sheet mask. Infused with vitamin C, ferulic acid and caffeine, this mask works on de-puffing tired skin whilst awakening duller areas of the visage for a radiant new glow. With regular use, skin feels stronger and springier due to the increased collagen production, whilst also boasting a baby-soft texture.
Go To Store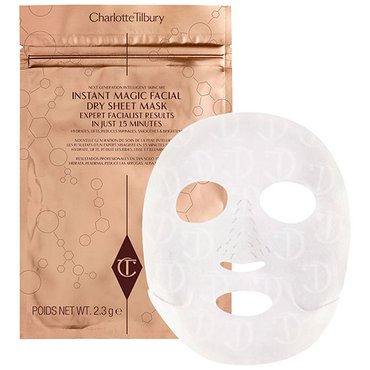 $22.00
Looking for facialist results in a flash? Charlotte Tilbury has you covered. This sheet mask is the holy grail of all face masks, providing noticeably softer and perkier skin within just one use. But the best part? It's totally fuss free! Its dry texture means no faffing about with any excess residue, allowing you to confidently mask up wherever, whenever!
Go To Store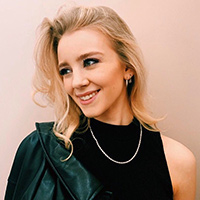 With five years' experience under her belt, Ellie has worked alongside a range of highly regarded makeup artists, giving her a real insight into what consumers should be spending their money on.