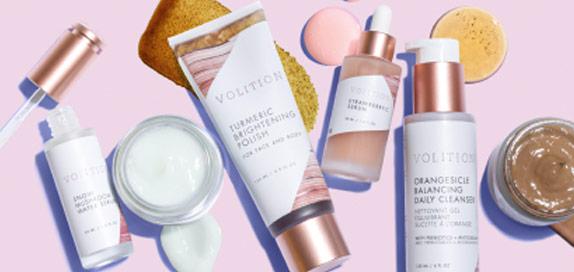 Volition Beauty
Discover the Volition Beauty array of skin care. Don't forget to create an alert so that you never miss the brand's offers and sales.
13 products found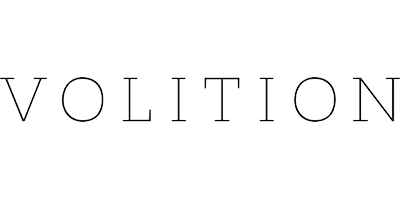 Volition Beauty is the revolutionary beauty brand turning the industry on its head. On a mission to give the people what they want, they are an outside-in company, where co-founders and consumers work together to turn dreams into a reality.
Beauty is what YOU make of it, which is why Volition Beauty evolves around YOU. Fed up with how skin, hair and cosmetic products are constantly marketed as though you need them, they turn to the community for inspiration.
Volition Beauty have set up a space where you, the consumer, can express exactly what you're looking for in a beauty product. You are given the opportunity to pitch ideas, partner with high-end cosmetic labs and campaign, before finally bringing your dream product to fruition. You are the innovator; Volition Beauty simply work behind the scenes to fill the gaps in your skin care collection.
So far, Volition Beauty and followers have created a game-changing line of skin care products, including the best-selling Strawberry-C Brightening Serum and the Screen Time Hydrating Mist. As they continue to disrupt the scene and empower consumers, they are undoubtedly the future of beauty.
Why We Like Volition Beauty
"We love Volition Beauty because consumers are given total control over the formulas that hit the shelves. Feel like your skin care routine is missing a brightening mist? In desperate need of a serum that blocks blue light? Volition Beauty is the brand that allows you to pitch your perfect product and, if they like what they hear, they'll work overtime to bring it to life! Cool, right? "
Carly Cochrane, Beauty Editor
Where can you get Volition Beauty products in the US?
You can buy Volition Beauty products from a variety of stores in the US, including Sephora.
From skin care, compare prices across the web to find the cheapest place to order your favorite Volition Beauty products.
Frequently Asked Questions about Volition Beauty
Will I find Sulfates in the product ingredients list?
Volition Beauty formulate their products without the use of sulfates.
Do they avoid the use of parabens in their ingredients?
Volition Beauty product line is produced without the use of Parabens.
Do Volition Beauty have allergy-tested ranges?
Their products are hypoallergenic meaning that they are less likely to cause allergic reactions when compared to non-hypoallergenic products.
What is the Volition Beauty policy on animal testing and their cruelty-free status?
Volition Beauty is a cruelty-free brand, meaning it does not engage in the practice of animal testing for any of the formulations in its product line.
I am a Vegan. Can I use Volition Beauty products?
Not their entire range, but the majority (i.e. more than half!) of the Volition Beauty products are suitable for vegans. You can see these products by selecting 'vegan friendly' from the ingredient filter above.
Will I find artificial fragrance in their products?
Many of them are not fragrance-free. Narrow the product list to this preference by using our site filters.
Where do they produce these products?
These products are manufactured in the USA.
Non-Comedogenic
Sulfate Free
Paraben Free
Hypoallergenic