Viviscal
Explore the Viviscal collection of shampoos, conditioners and hair masks. Remember to sign up to our alerts so that you hear about brand promos and sales.
5 products found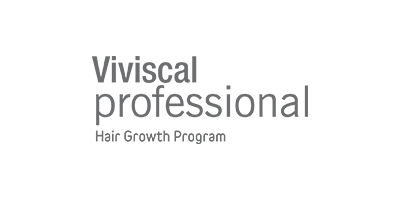 It is known that stress, poor nutrition, age, heredity, medication or damage can really impact the health of your hair and lead to breakage and excess shedding. But now you can reverse the effects of these common hair problems with Viviscal, which will give you the nutrients, vitamins, minerals and protein needed to strengthen your hair.
Home to the UK's most clinically researched hair growth supplement for over 25 years, this supplement will help restore your strands and give you a healthier head of hair. It works in four stages over a six-month period but users may see a difference in as little as three or four months as a blend of Biotin, Zinc and AminoMar C will revitalize your hair and promote growth.
Aside from Viviscal's superb drug-free supplements they also have treatments, shampoos and conditioners that will help thinning hair get longer, thicker and full of vitality. Not to mention, if you need a quick fix for thinning hair, their hair fibers will make your hair appear instantly thicker and fuller. Restore your confidence with Viviscal.
Where can Viviscal products be bought in the US?
Viviscal can be bought from a number of leading stores in the US, such as HQHair and Walgreens.
But with such a saturated market, it can be tricky figuring out which is the best place to buy Viviscal products for the cheapest price. That's where we come in. Cosmetify helps by showcasing all the prices from multiple stores and letting you order online. This means we compare the costs so whether you're looking for shampoos, conditioners or hair masks, you can easily find the cheapest price on all your favorite bits and bobs.
And if your go-to products are out of stock; you can easily set up an alert and we will let you know when it's available again. Win-win!
Frequently Asked Questions about Viviscal
Do they use any silicone in their formulas?
None of their products contain any silicone.
Are the products free of added fragrance?
Their products do not contain synthetic fragrances.
I like to avoid so called 'nasties' like sulfates. Are Viviscal formulations sulfate free?
You'll find a lot of their formulations feature sulfates (or sulfates). Use our filters to narrow your search should you require.
Are these products free from questionable ingredients such as Parabens?
For those concerned about parabens, Viviscal have a number of products that are paraben-free.
Colorant Free
Silicone Free
Fragrance Free