The Pro Hygiene Collection
Embrace the The Pro Hygiene Collection collection of makeup, body care and skin care. Remember to create an alert so that you are first to know about their offers and discount codes.
2 products found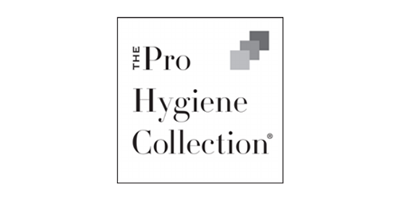 Did you know that studies show that more than 50% of acne, breakouts and skin infections in women are caused by unsanitized makeup? Well, don't fret because The Pro Hygienic Collection has a range of sanitizing products for your makeup, tools and brushes.
This brand is used by makeup users and beauty professionals alike because who wants to use tools and makeup that could be doing more harm than good. It's so easy to transport germs and bacteria because we're constantly using our hands and although sanitizing isn't the first thing you think of when you're trying to achieve a glam look, it is crucial.
This great British brand is scientifically proven to kill 99.99% of bacteria and conforms to the British and European Standard making it incredibly safe to use for anyone who wears or applies makeup.
You'll never have to compromise the life of your tools and the performance of your makeup with The Pro Hygiene Collection. Plus, you really can't put a price on your safety and let's face it these cleaners are high quality, professional and affordable making them an absolute must-have.
Where is the best place to buy The Pro Hygiene Collection products online?
A range of The Pro Hygiene Collection products are available to buy online from US stores, such as Harvey Nichols.
From makeup, body care or skin care, compare prices across the web to find the cheapest place to order your favorite The Pro Hygiene Collection products.
Frequently Asked Questions about The Pro Hygiene Collection
I only use vegan-friendly products. Is The Pro Hygiene Collection for me?
Our sources indicate that The Pro Hygiene Collection is vegan-friendly, so there are no animal-derived products or animal ingredients in its formulas!
Do they use alcohol in their formulas?
The Pro Hygiene Collection avoid using alcohol as an ingredient in their products when possible.