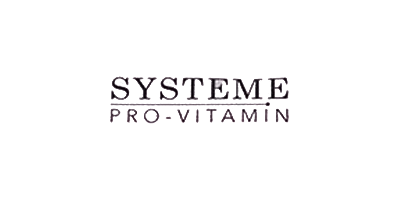 Systeme Pro Vitamin
Sorry, we currently have no products for Systeme Pro Vitamin at this time. Sign up for updates below.
Systeme Pro Vitamin have built their considerable reputation on a superlative collection of hair care products.
Their shampoos and conditioners serve as a case in point, as the science-led specialists behind the brand invest all their considerable expertise and know-how into supplying you with the most effective formulations. Taking care that each hair color is matched to a suitable formula is a key part of this. In ensuring that blonde and brunette hair tones are provided with targeted, suitable treatment, Systeme Pro Vitamin can guarantee the very best results.
And that's not all. The brand also provides a range of styling waxes and hairsprays – products that allow you to achieve your styling ambitions.
Systeme Pro Vitamin is not your run-of-the-mill hair care brand: they're here to provide you with working formulas that are suited to your particular hair type.
It's time to embrace a world of superior hair care with a little help from those in the know.