Sugarpill Cosmetics
Embrace the Sugarpill Cosmetics line up of eyeshadows, false eyelashes, lip glosses & stains plus others across the spectrum. Make sure that you create an alert so that you don't miss out on their offers and sales.
4 products found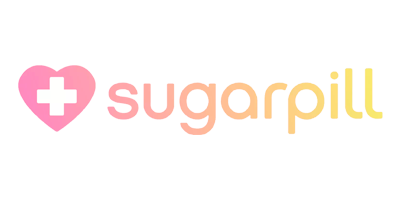 Sugarpill was born back in 2010 by fellow creative and entrepreneur, Amy Doan.
The brand are known and loved for their unapologetically loud palettes that utilize pretty much every single color under the sun – if you can imagine it, they've created it. Sugarpill encourages men and women everywhere to get creative with their style, providing the tools to explore limitless self-expression.
Amy's dream started back in 2003, when she found herself frustrated at the beauty industry's 'tame' nature which focused on concealing flaws and keeping things looking natural. Blending in was not something Amy wished to do. So, Amy teamed her creativity and inspiration together to develop her own unique brand of cosmetics, one that tailored to the beauty rebels that longed to stand out from the crowd.
Today, Sugarpill sells out worldwide and boast endless ranges of cruelty-free makeup must-haves. Shop amongst false vegan lashes, lip glosses, palettes and mascaras for your loudest look yet.
Why We Like Sugarpill Cosmetics
"When it comes to nailing our Ibiza and festival-themed looks, we head straight towards Sugarpill Cosmetics for lashing of shimmer, color and inspiration. Adored for their use of high-shine pigments and neon colours, Sugarpill are the go-to cruelty-free beauty brand that has us lusting after new and exciting looks. Sure, their palettes may be a little bold for some, but they make the perfect tool for exploring your creativity."
Ellie Child
Where are Sugarpill Cosmetics products sold in the US?
Sugarpill Cosmetics products can be bought online in the US from Beauty Bay.
Whether you're looking for eyeshadows, false eyelashes, lip glosses & stains plus lots more, Cosmetify is here to help. We cut down the search time so you can easily compare prices of all your beauty must-haves in an instant. Find where they are being sold for the lowest price and restock your beauty cabinets at a fraction of the cost.
And if your go-to products are out of stock, just set up an alert and we'll let you know the minute it's back.
Frequently Asked Questions about Sugarpill Cosmetics
Sugarpill Cosmetics claims to be cruelty-free, but what does that mean?
Sugarpill Cosmetics is a cruelty-free brand. To our knowledge it does not test on animals, nor does it ask others to do so on its behalf.
I only use vegan-friendly products. Is Sugarpill Cosmetics for me?
All of the Sugarpill Cosmetics products showcased on our platform are vegan-friendly, meaning there are no animal derivatives in the formulations.
Whereabouts is the Sugarpill Cosmetics range produced?
The products are made in the USA.